Tehran Terrorist Attacks Risk Unleashing All-Out War Between Iran And Saudi Arabia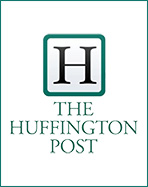 Iran's parliament and the shrine of its revolutionary father were the targets Wednesday of what appears to be the Islamic State militant group's first major attack on Iranian soil. In an operation that seemed to require a level of coordination not often typical of ISIS attacks in the West, gunmen and suicide bombers penetrated deep inside Iranian territory and attacked two symbols of Iranian political identity, killing at least 13 people and wounding dozens.
The twin assault, the worst terrorist attack Tehran has seen in more than a decade, also came at a time of heightened regional tension, with Saudi Foreign Minister Adel al-Jubeir calling for Iran to be punished for what it deemed interference in regional affairs and various politicians weighing in on an escalating Qatar crisis. The shocking strike, coupled with the chaos, could mean an exacerbation of several bad situations if tensions aren't quelled.
The article's full-text is available here.