The Big China Story Nobody's Really Covering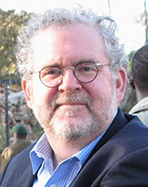 Walter R. Mead
The Chinese Discovery of the World is one of major stories of our age: For the first time in China's 2,500 years of history, millions of its citizens are venturing beyond their home towns and cities and out beyond the boundaries of the Middle Kingdom itself. According to the Wall Street Journal, economic troubles mean that fewer Chinese have been traveling abroad this year.
Yet despite the tourist slowdown, a large number of Chinese citizens are still going abroad:
Spending on travel abroad fell to $19 billion in October, a chunky drop from the $25 billion spent in September, according to services trade data published Monday. The level is still above the $16 billion spent a year ago in October, but the year-over-year growth rate is ebbing to around 20% from more than 60% in the first half.

The least adventurous of these travelers go with tour companies of the "if today is Tuesday, this must be Belgium" variety. But more and more are coming for longer stays, getting an appreciation for cultures and civilizations very different from their own.

The article's full-text is available here.