The G20 Hangzhou Summit: Making Globalization Work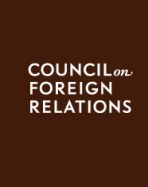 On September 4-5 President Barack Obama attends his final annual summit of the Group of 20 (G20) in Hangzhou, China. The event is a fitting bookend for his presidency. The very first G20 summit took place in Washington just days after Obama's election, meaning that his administration and the G20 have grown up together. The location is also appropriate, symbolizing how rapidly the global economic landscape has shifted—and how the Sino-American relationship, however fraught, has emerged as the fulcrum for progress on the world's most difficult problems.
Expectations for Hangzhou are modest—and so they should be. The meeting occurs as the international economy is still absorbing the aftershocks of the Brexit vote and the International Monetary Fund (IMF) has downgraded projected global economic growth in 2016 to 3.1 percent.
The article's full-text is available here.