The Growing Danger of Military Conflict with Russia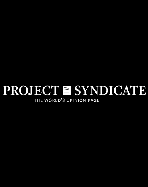 Once more, the circle in U.S.-Russia relations is complete. The Clinton administration took office in 1993 promising a "Bill and Boris" strategic partnership between the two countries, and ended with recriminations over the Kosovo operation, with Gen. Wesley Clark prepared to start World War III to block the arrival of Russian peacekeepers in Pristina. George W. Bush left the Ljubljana summit with Vladimir Putin in summer 2001 promising a qualitatively different U.S.-Russia relationship, which seemed to bear fruit in the immediate aftermath of 9/11, but concluded his term dealing with the Russian incursion into Georgia with calls from his own party, especially in Congress, for a forceful U.S. response. Barack Obama was going to reset relations with Russia, and now, in the weeks remaining in office, is facing demands from his own State Department and Department of Defense for drawing a line in the sand in Syria against Russian airstrikes on a besieged Aleppo—even at the risk of a face-to-face confrontation between American and Russian forces.
At various points in these pages over the past twenty-five years, serious voices—C. Fred Ikle, Robert Legvold, Henry Kissinger, Graham Allison and Dimitri K. Simes, and Robert Blackwill, to name a few—have called for a sober evaluation of U.S.-Russia relations and a concerted effort to work through the irritants and roadblocks in the U.S.-Russia relationship to find a way to concentrate on the advancing the agenda of shared interests between Washington and Moscow.
The article's full-text is available here.