The Korean nuclear issue: Past, present, and future | A Chinese perspective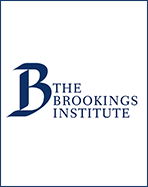 Editor's Note: Fu Ying, the chairperson of the Foreign Affairs Committee of China's National People's Congress, offers a Chinese perspective on the Korean nuclear issue, which has become the focus of attention in the Asia Pacific and the world. This paper forms part of a series that highlights the foreign policy concerns and considerations of key global and regional powers on matters of common concern or interest with the United States.
The Korean nuclear issue is the most complicated and uncertain factor for Northeast Asian security. It has now become the focus of attention in the Asia Pacific and even the world at large. Now, as the issue continues to heat up, one frequently raised question is: Why can't China take greater responsibility and make North Korea stop its nuclear weapons program?
China started to mediate on the Korean nuclear issue and host talks in 2003, at the United States' sincere request. As a developing country, China upholds its five principles of peaceful coexistence. On the Korean nuclear issue, which has a direct bearing over regional security, China's position is to strongly oppose nuclear proliferation. Upon taking up its role as a mediator, China firmly requested the Democratic People's Republic of Korea (DPRK, commonly referred to as North Korea) to stop its nuclear weapons development while requesting other concerned parties, especially the U.S., to address the DPRK's legitimate security concerns. But the deep mistrust between the U.S. and the DPRK made it very hard for any consensus or agreement made during the years of negotiations to be effectively implemented. China had been working hard to play its role both as a mediator and a party to U.N. sanctions, but it did not have the leverage to force either the U.S. or the DPRK to assume their respective responsibilities. Without holding the key to the DPRK's security concerns, China has no leverage to convince this foreign nation to stop its nuclear program.
The article's full-text is available here.