The Man Who Could Have Stopped the Islamic State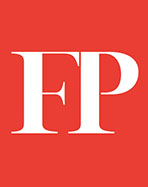 The phone in the Anti-Smuggling and Organized Crime Directorate of the police headquarters in Gaziantep, a southern Turkish city, rang at 4:30 p.m. on Oct. 16, 2006. The caller did not provide a name, and records oddly do not indicate the person's gender. But the caller did offer a well-informed tip. Several Iranian nationals were traveling through Gaziantep to Kilis, a Turkish town on the Syrian border. The Iranians were using forged passports, the caller explained, and they were traveling in a vehicle with the license plate 79 M 0064.
Gaziantep did not penetrate the global consciousness for five years, after the Syrian civil war began. At that point, the city became a hub for all manner of men and women drawn to catastrophes — foreign jihadis, spies, journalists, and aid workers. For many jihadis traveling to join the Islamic State, Gaziantep is one of the last stops before they enter the "caliphate."
The article's full-text is available here.