The Soviet InterNyet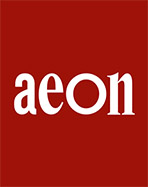 On the morning of 1 October 1970, the computer scientist Viktor Glushkov walked into the Kremlin to meet with the Politburo. He was an alert man with piercing eyes rimmed in black glasses, with the kind of mind that, given one problem, would derive a method for solving all similar problems. And at that moment the Soviet Union had a serious problem. A year earlier, the United States launched ARPANET, the first packet-switching distributed computer network that would in time seed the internet as we know it. The distributed network was originally designed to nudge the US ahead of the Soviets, allowing scientists' and government leaders' computers to communicate even in the event of a nuclear attack. It was the height of the tech race, and the Soviets needed to respond.
Glushkov's idea was to inaugurate an era of electronic socialism. He named the colossally ambitious project the All-State Automated System. It sought to streamline and technologically upgrade the entire planned economy. This system would still make economic decisions by state plans, not market prices, but sped up by computer modelling to predict equilibria before they happen. Glushkov wanted smarter and faster decision-making, and maybe even electronic currency. All he needed was the Politburo's purse.
The article's full-text is available here.