The Taliban's Latest Battlefield: Social Media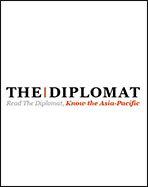 More than a few observers have noted the Taliban's hypocrisy toward technology. During the Islamic Emirate of Afghanistan's heyday in the late 1990s, when the militants controlled 90 percent of the country and implemented a fundamentalist, totalitarian vision of religious law, they shunned the advances of the 20th century. The Taliban's religious police beat taxi drivers for playing music on cassettes while its one-eyed leader refused to appear in photographs. Radios became a rarity.
Only an abrupt but brutal defeat by Western militaries in 2001 caused the Taliban to embrace technology without a hint of irony. Much like al-Qaeda in Iraq (which would later fracture to become the Islamic State or ISIS), Taliban militants filmed their attacks and posted them to the Internet, hoping to convince local audiences of the group's impending return to power and foreign ones of the war in Afghanistan's ultimate futility.
The article's full-text is available here.