'Time for a policy reset': Taking a closer look at recent African economic trends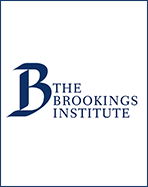 Commentary around recent developments in the economies of sub-Saharan Africa has centered on a trifecta of threats: low commodity prices, China's slowdown, and the rising cost of external borrowing. The region's robust growth over 2000-2014, analysts say, is slowing down. Commodity exporters in particular are confronting an array of macroeconomic challenges—from growing fiscal deficits to inflation and currency volatility. But do these discouraging trends signal an end to Africa's rise? Should African governments, businesses, and economists prepare themselves for continued stagnation in the years ahead?
According to the International Monetary Fund (IMF), no. In fact, this is the opportune time for reflection and change, Director of the IMF's Africa Department Antoinette Sayeh argued at a recent Brookings event launching the IMF's Regional Economic Outlook for sub-Saharan Africa.
The article's full-text is available here.