Tunisia's Hour of Need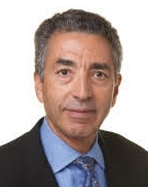 Mustapha Tlili
In the terrorist attack last week that took the lives of 21 people, most foreign tourists, at the National Bardo Museum, Tunisia itself was under attack. And it will remain so because it is a secular democracy in an Arab world that is not democratic and, with the exception of Lebanon's power-sharing arrangements, has never known democracy.

Responsibility for the outrage was claimed by the Islamic State, although officials have identified a cell of militants with various allegiances, including the local Salafist extremist group Ansar al Shariah. The Arab world is reeling from an unprecedented wave of Islamic extremism, in part financed by sympathizers in oil-rich Persian Gulf states and unfortunately exacerbated by America's "war on terror." The West must now decide whether the young Tunisian democracy is worth saving.

From Iraq to Libya, and Syria to Yemen, the status of democracy in the region is a catastrophe. Even Egypt has reverted to its authoritarian ways. Today, those in the region who have survived the mayhem yearn for a more stable Middle East, for a chance to find their way and fulfill the destinies of their peoples.
The article's full-text is available on the website of The New York Times