Turkey and Russia: Envoy's Murder Will Bend Relationship, Not Break It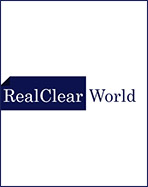 Russian Ambassador to Turkey Andrei Karlov was shot and killed Dec. 19 at an art exhibition in Ankara, where he was delivering a public address. Turkish security forces subsequently killed the gunman, reported to be Mert Altintas, a member of the special forces department of the Turkish National Police and part of Karlov's security detail. Three others were wounded in the attack.
Witnesses reported hearing the gunman shout that he was seeking revenge for Russia's actions in Aleppo, saying in Turkish "We die in Aleppo, you die here." There are many possible motives for the attack on Karlov: Most obviously, it could have been an angry Turkish citizen upset by the recent rebel defeat in Aleppo; it could have also been a jihadist plot seeking retribution for Russian action against terrorist groups in Syria. Regardless, if confirmed that the attacker was a member of the Turkish National Police, which was heavily infiltrated by Gulenists prior to the coup, Turkish President Recep Tayyip Erdogan may further clamp down on the Gulenists, whether the attacker actually had links to the group or not.
The article's full-text is available here.