US oil groups feel Russia sanctions freeze more than Europeans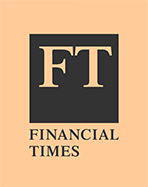 Russian President Vladimir Putin this month made an emotional tribute to Christophe de Margerie, the former boss of France's Total who was killed in an accident in 2014.
At the launch of a new gas tanker named after Mr de Margerie, Mr Putin declared him a "great friend of our country", a sentiment that extends to many executives at Total's European oil and gas peers.
While US energy groups stepped back from Russia in response to a sanctions regime that Washington lawmakers moved to tighten this month, rivals in the EU have held fast, ducking through loopholes in Brussels' restrictions to keep joint ventures running.
Elizabeth Rosenberg, a sanctions expert formerly at the US Treasury and now with the Center for a New American Security, points to the "regulatory arbitrage" between the EU and US sanctions. "US firms see an uneven playing field," says Ms Rosenberg.
The article's full-text is available here.