What to Expect After the Downing of a Russian Fighter Jet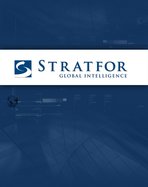 Stratfor
Turkey's downing of a Russian fighter jet in Syria has raised the stakes in an already crowded and complicated conflict. The Nov. 24 incident will also likely undermine efforts to find a solution to the country's protracted civil war.
Since Syrian air defenses intercepted a Turkish aircraft on June 22, 2012, resulting in its destruction and the deaths of its two pilots, the Turkish air force has maintained an assertive stance toward aircraft that violate Turkey's border with Syria. On Sept. 16, 2013, Turkish fighter jets shot down a Syrian Mi-17 helicopter that flew into Turkish airspace; about six months later, a Syrian MiG-23 that reportedly strayed into Turkey's airspace met a similar fate.
The number and frequency of incidents in the air above the Turkey-Syria border have risen since Russia's Sept. 30 intervention into the Syrian conflict. Turkey has lodged many complaints against both Russia and Syria, alleging numerous airspace violations (including one confirmed by Russia in which an Su-30 accidentally crossed into Turkey) and the harassment of Turkish aircraft patrolling the border region.

Over the past week, as Russian forces backed several loyalist offensives against rebels in the area, Russia's aerial activity near the Turkey-Syria border has been particularly high. The rebel groups, including the 1st Coastal Division, the 2nd Coastal Brigade and the Sham Brigade, contain a large number of Turkmen fighters and are closely linked to and supported by Turkey, further stoking Ankara's anger over Moscow's presence in Syria.
The article's full-text is available here