Who Will Run the U.N.?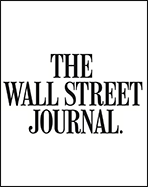 There's an election on, and the top candidates include a Vladimir Putin favorite and a lifelong socialist who mismanaged a global humanitarian organization. We speak of the race to become the next United Nations Secretary-General.
That was the state of play when the U.N.'s Security Council took its fourth straw poll this month to suss out the leading contenders to succeed Ban Ki-moon, whose decade at Turtle Bay ends in December. Topping the list of 10 candidates is António Guterres, a former Socialist Portuguese Prime Minister who was recently the U.N. High Commissioner for Refugees. Mr. Guterres is the favorite of Western Europeans, despite a UNHCR record that the U.N.'s Internal Audit Division lambasted in April for failing to comply with rules, safeguard U.N. assets, provide accurate financials and conduct effective operations.
The article's full-text is available here.