World oil supply and demand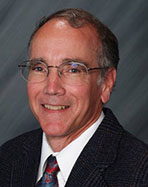 James Hamilton
According to the Energy Information Administration's Monthly Energy Review database, world field production of crude oil in September was up 1.5 million barrels a day over the previous year. More than all of that came from a 440,000 b/d increase in the U.S., 550,000 b/d from Saudi Arabia, and 900,000 b/d from Iraq. If it had not been for the increased oil production from these three countries, world oil production would actually have been down almost 400,000 b/d over the last year.
But the U.S. situation will be very different in 2016. The number of active U.S. oil rigs today is about a third of the levels reached in 2014. JODI's separate database estimates that U.S. oil production was already down year-over-year by October 2015. And the EIA's drilling productivity model estimates that production from the U.S. counties associated with the tight oil boom will have fallen another 500,000 b/d from the September values by the end of next month.
Still, it is hard to see prices increasing until U.S. inventories begin to come down. The much-discussed increase from Saudi Arabia only puts the kingdom's oil production back to where it had been in August 2013.
It's worth noting that also leaves Saudi exports of crude oil significantly below their recent peak. One important factor in the increased Saudi crude production since last year was the need to supply its greatly expanded refinery capacity. As a result, Saudi Arabia is now exporting more refined products in place of crude oil.
The article's full-text is available here.