A World in Disarray by Richard Haass
The Center for International Relations and Sustainable Development (CIRSD) cordially invites you to the launch of the new book by Richard Haass, "A WORLD IN DISARRAY", published in Serbia by CIRSD.
Speakers:
RICHARD HAASS
President of the Council on Foreign Relations, book author
VUK JEREMIĆ
CIRSD President
The launch will be held on Friday, January 19th at 6 p.m, at Metropol Palace Hotel, Bulevar Kralja Aleksandra 69, Belgrade.
You may confirm your attendance by clicking the "attend" button HERE or by application form below.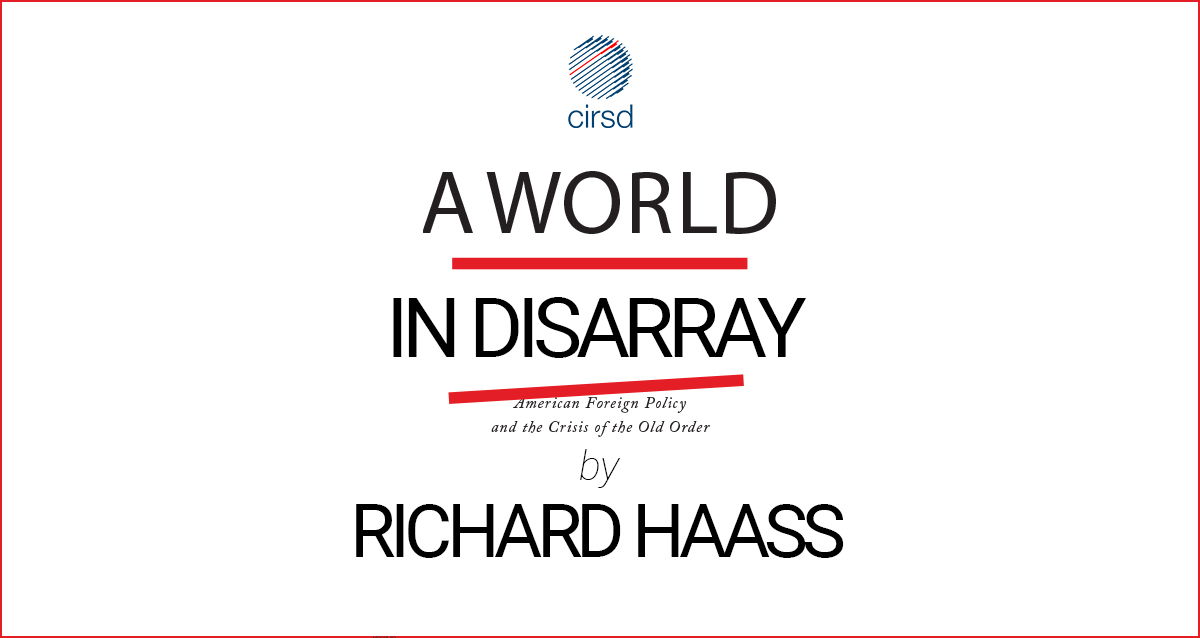 Register