CIRSD Launched the Latest Book by Ian Bremmer
The Center for International Relations and Sustainable Development (CIRSD) launched yesterday the Serbian translation of the latest book by one of America's leading political risk experts, Ian Bremmer, entitled Superpower: Three Choices for America's Role in the World.


The author's keynote speech was complemented by two other presentations, namely those of Serbia's former ambassador to the United States Ivan Vujačić and CIRSD President Vuk Jeremić.

In his opening remarks, CIRSD president said that in order to understand the conduct of contemporary international relations, one needs to first comprehend the reasons and motives that drive the policies of the United States—presently, the world's sole superpower. "Having published the Serbian translation of this remarkable book by Ian Bremmer—one of the most knowledgeable foreign policy experts—CIRSD has made a critical step in the right direction, thus inviting the general public to participate in a debate on the world we live in today," Jeremić said. He noted that today's world is becoming increasingly complex and unpredictable, adding that there is no global trend or crisis that does not affect our region. "The last in the series of examples is a massive influx of refugees, caused by the disintegration of some Middle Eastern states. The crisis in the Middle East cannot be solved without an enhanced coordination of key international actors, and this is where the U.S. could play a crucial role," CIRSD President concluded.

Reflecting on some of the key points of the book, Ambasador Vujačić said that while Bremmer's Superpower is easy to read, it offers elaborate arguments on each and every complexity of U.S. foreign policy strategy. "The Serbian public is being introduced to a book invaluable for the understanding of both the present and the future of U.S. foreign policy. I wholeheartedly recommend carefully reading its content, and call upon every reader to consider the circumstances in which we continue to live and act. A blind anti-Americanism can only impede rational judgement and hinder seeing the world realistically," Vujačić concluded.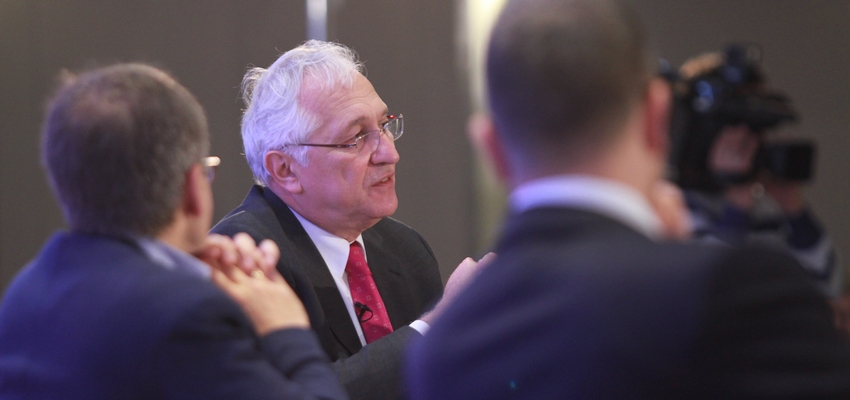 Ian Bremmer said that the U.S. should choose its role in today's complex world and create a clear, predictable, and consistent foreign policy. He said that American foreign policy since the end of the Cold War has been incoherent, and offers three choices for America's future role in the world: indispensable America, moneyball America, and independent America.

According to Bremmer, globalization has gone hand in hand with Americanization for the last 50 years. All leading international institutions were U.S.-led, and now, China is making its way to global prominence. "China is challenging the U.S. on the economic front, while this does not seem to be the case on the military and diplomatic ones. When China becomes the world's largest economy, this is going lead to some tensions but not war. The only thing that could be worse than China's success from the U.S. perspective would be China's failure," Bremmer remarked.

Speaking about U.S.-Russia relations, Bremmer said that U.S. policy toward Moscow has been unsuccessful, and that America made a mistake by pushing Russia into a strategic partnership with China because of its long-term effects on the United States. Speaking colloquially, Bremmer noted that America "screwed up" on Ukraine, while also saying that the Europeans didn't do much better either. "It has been a disaster from the very beginning. Ukraine is going to get stuck in a frozen conflict from which it will never recover," he argued.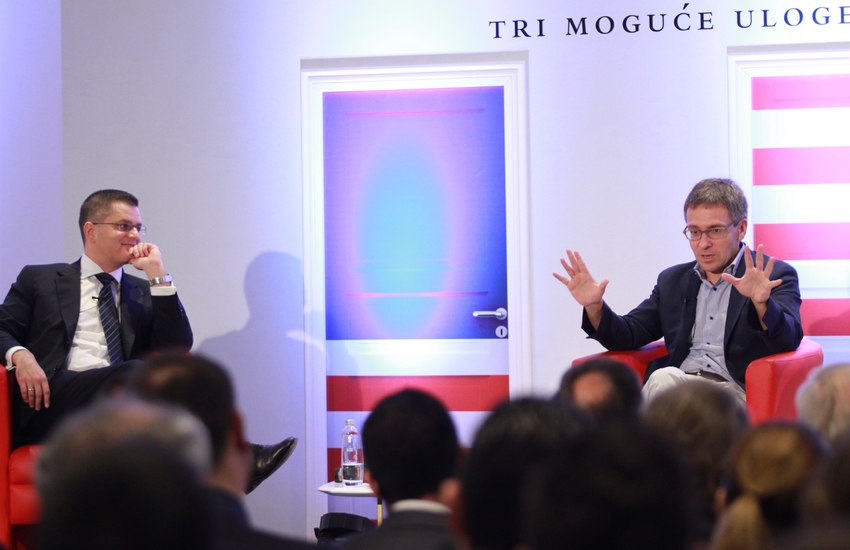 He also claimed that the migrant crisis will pose a greater challenge to Europe than the Greek debt crisis. To resolve it, Europe will need to bring Russia and America to the table together with Turkey and Iran. "Meanwhile, the refugees will keep coming," he said.

The Belgrade launch of Superpower was attended by several hundred people, including numerous ambassadors, representatives of business and academic communities, civil society, and graduate students of the University of Belgrade.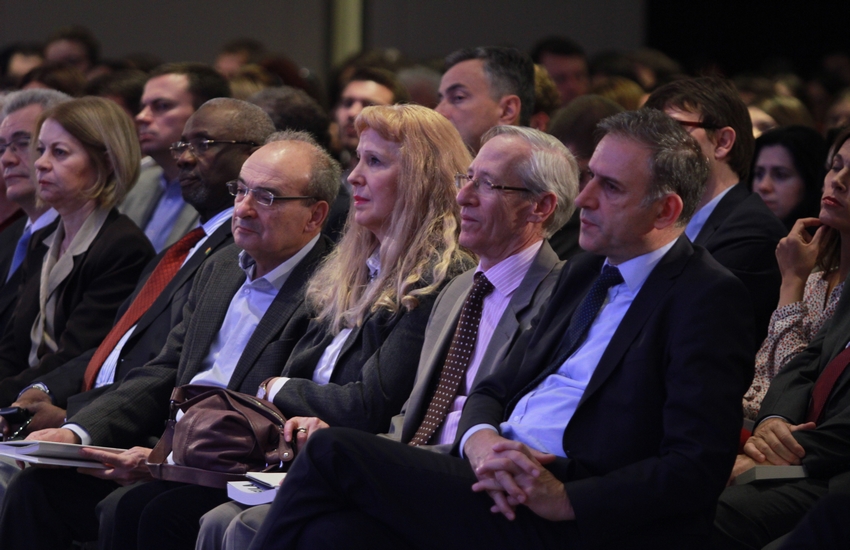 Ian Bremmer is the author of several books on international relations and global governance including Every Nation for Itself: Winners and Losers in a G-Zero World and The J Curve: A New Way to Understand Why Nations Rise and Fall. He is a member of several prestigious institutions such as the Council on Foreign Relations and World Economic Forum. He is president and founder of Eurasia Group, a leading political risk consulting firm, and a professor at New York University.
Photo-gallery is available here