Kissinger 1923-1968: The Idealist by Niall Ferguson
The Center for International Relations and Sustainable Development (CIRSD) hosted tonight in Belgrade the launch of the Serbian edition of Kissinger 1923-1968: The Idealist, featuring as a keynote guest the book's author and renowned British historian Niall Ferguson.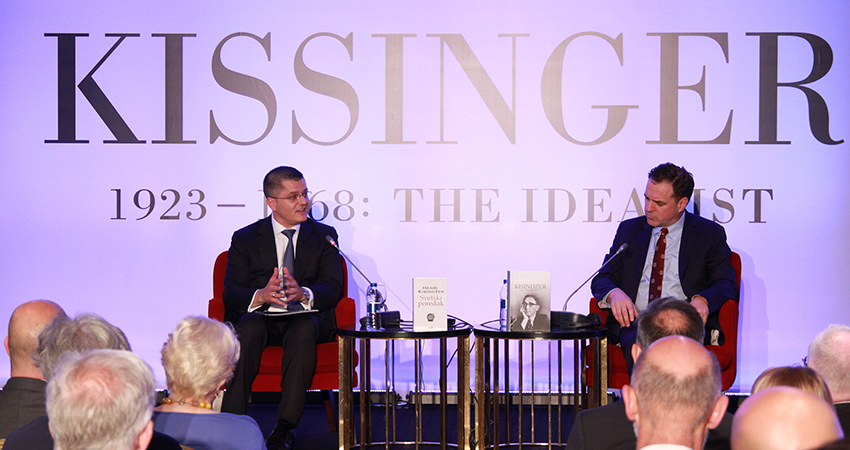 Moderating the conversation with Ferguson was CIRSD President Vuk Jeremić. The first part of the conversation focused on the role that Kissinger played in the Cold War and in shaping of the global order in the second half of the 20th century.
Ferguson called Kissinger a complex historical figure who has often been one-sidedly portrayed. "His youth and initial political views were laced with idealism. Later on, his views had often varied between idealism and realism—as has been the case with most American leaders," Ferguson said. Drawing on his detailed analysis in the book, the author explained the basics of Kissinger's idea of the world order and balance of power in international relations.
The second part of the conversation was dedicated to a more contemporary set of topics, ranging from the fast approaching 'Brexit' referendum, to predictions on the outcome of the 2016 U.S. presidential election.
Ferguson delivered his forecast of what he believes could be a highly contested election result in the United States and the eventual victory of Donald Trump on "the wave of a strong and widespread populism." He also reflected on the uncertain outcome of the British referendum, arguing that "Britain will face financial instability if it chooses to leave the EU."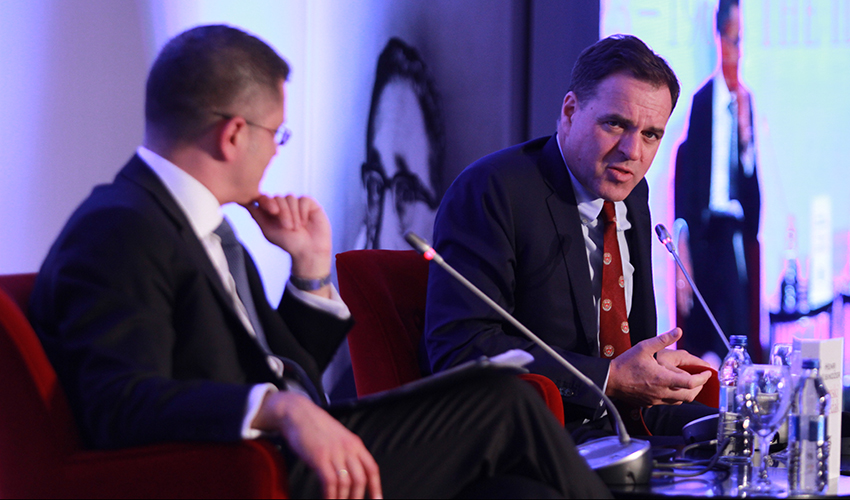 Ferguson also said that the Middle East is the world's largest contemporary source of instability due to a changing landscape of great powers interests in the region, a deteriorating economic situation, and renewed ethnic and sectarian frictions.
In the conclusion of his remarks, Ferguson noted that until recently, Serbia had been labeled as a "pariah state" in international relations, noting how much it has changed for the better in a short period of time: this image now strongly deserves to be "reassessed," Ferguson concluded.
The launch of the Serbian edition of Kissinger 1923-1968: The Idealist was attended by a capacity audience of more than 600 hundred people, which included a number of prominent public figures, journalists, and academics.
You can order your copy of the book here.
Photo gallery is available here.