SERBIA AND THE WORLD: Experiences of Serbia's bid for UN Secretary General
The President of the Center for International Relations and Sustainable Development (CIRSD) Vuk Jeremić delivered a lecture entitled "Serbia and the World" at the University of Belgrade's Faculty of Law.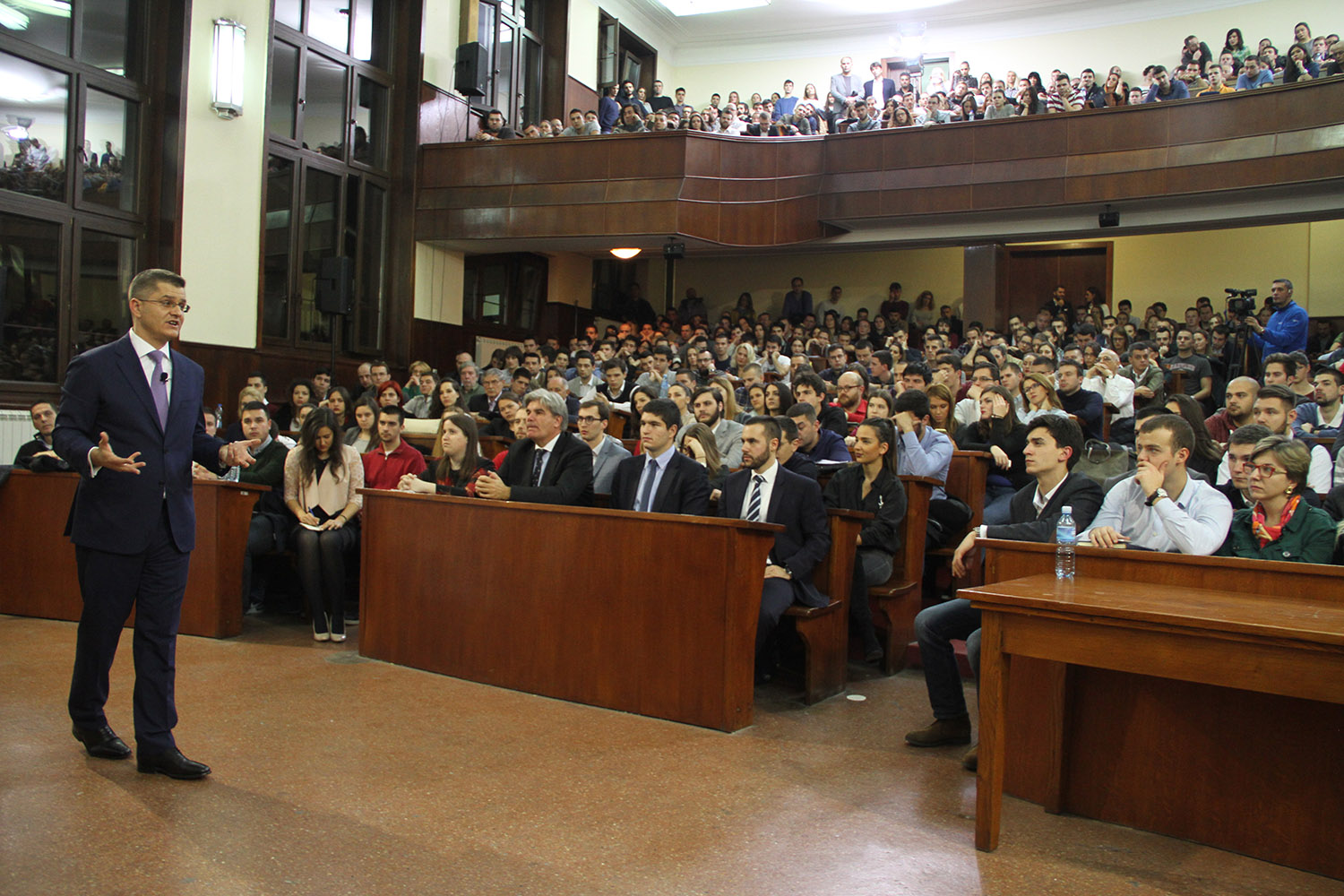 Jeremić addressed an over-capacity audience of students in the Faculty's largest theater, focusing his remarks on recent developments in Europe, the Middle East, East Asia, and their implications for Serbia and the Balkans.

Jeremić reiterated that the world is in flux, adding that small states are not powerless as some may believe, but have instead a variety of tools for action at their disposal. In this context, he reflected on the diplomatic struggle to secure the position of President of the UN General Assembly back in 2012 as well as the campaign to achieve the 2015 Serbian chairmanship of the OSCE. "Thanks to our OSCE chairmanship, we were able to shield ourselves from mounting pressures and avoid the risk of deteriorating relations with both the EU and Russia," Jeremić said.

A large portion of the lecture was devoted to the race for the post of ninth UN Secretary-General. The CIRSD President said that the race had brought a satisfactory result, placing him second among all candidates, and first among those hailing from Eastern Europe in cumulative voting. In his words, Serbia's candidacy has earned a great deal of praise from various international actors and the international media.

"Bearing in mind that we ran against candidates with more resources and formal positions in the international system, we certainly did not lose face. Moreover, our country could end up greatly benefiting from this experience," Jeremić said.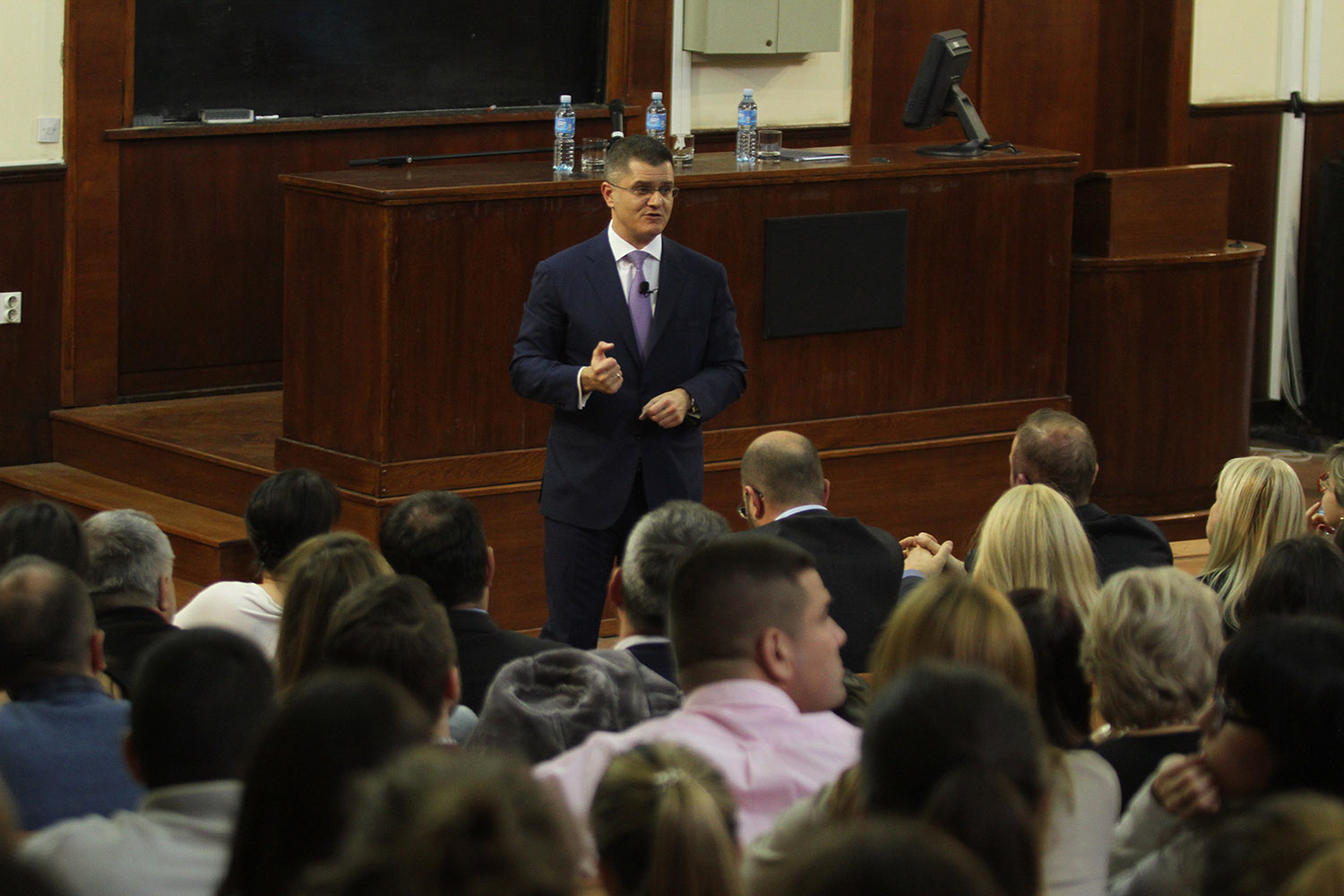 Nearing the end of the lecture, CIRSD President asserted that foreign and domestic policies are now much more intertwined, adding that mistakes made in one could easily undermine efforts in the other. "Foreign policy can open many doors, but the results will still be lacking if there is no one to pass through the doors," argues Jeremić.

"The results we have achieved in the past couple of years demonstrate that the country can achieve a lot and compete with the best if we are prudent enough to have a clear strategy, intention, and a sense of unity," CIRSD President concluded.

The final section of the event was reserved for the question and answer session, in which Jeremić reflected on his personal experiences in the diplomatic world, views on the global political order, and Serbia's place within it.
Photo Gallery is available here.