CIRSD Delegation Attends Prestigious China Development Forum in Beijing
CIRSD President Vuk Jeremić attended the high-level, invitation-only China Development Forum (CDF), held at the Diaoyutai State Guesthouse in Beijing.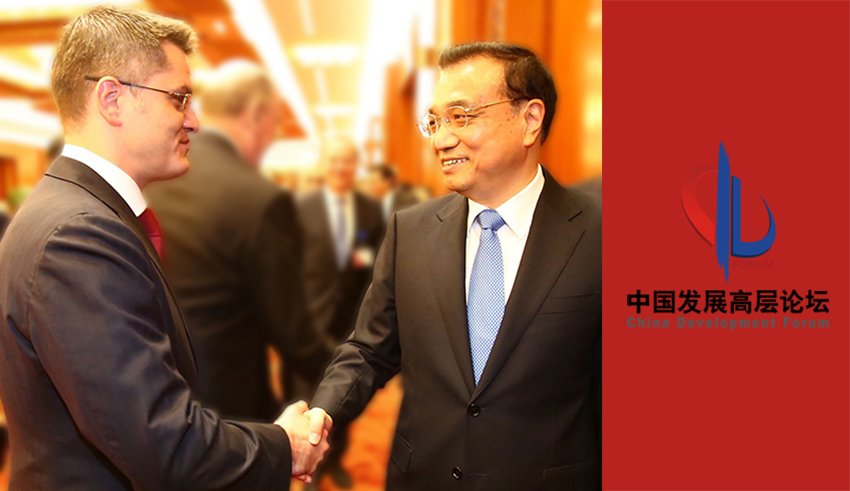 The three-day annual gathering is the flagship conference of the Development Research Center of the China State Council whose President (Minister) is Li Wei, a member of the CIRSD Board of Advisors.

Senior international participants at the 2016 CDF included former U.S. Secretary of State Henry Kissinger, Facebook founder Mark Zuckerberg, and Alibaba founder Jack Ma; as well as the heads of the IMF, the OECD, the EBRD, the Asian Development Bank, the Asian Infrastructure Investment Bank, the Inter-American Development Bank, and the Silk Road Fund.
The global business community was represented by more than 100 corporate heads, including those from Boeing, Bosch, Blackstone, Deutsche Bank, Ericsson, Ford Motor Company, General Motors, Hitachi, HSBC, JP Morgan Chase, MasterCard, McKinsey & Co, Nestlé, PayPal, PriceWaterhouseCoopers, Rio Tinto, Saudi Aramco, Shell, Siemens, Total, UBS, Unilever and Volvo, amongst many others. Also attending were nearly 400 senior Chinese officials and business leaders.

During his stay in Beijing, CIRSD President Vuk Jeremić met with China's Premier Li Keqiang and Deputy Foreign Minister Li Baodong. Topics of discussion included China's sustainable development trajectory, global economic trends, new international cooperation initiatives such as the 'One Belt, One Road' initiative, and United Nations reform.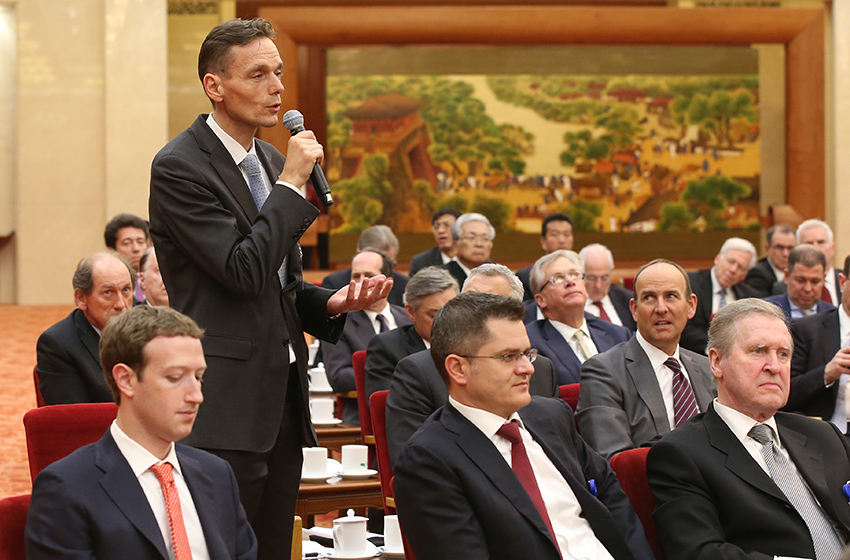 Other members of the CIRSD delegation to Beijing were CIRSD Executive Director Zdravko Ponoš and CIRSD Senior Fellow Damjan Krnjević Mišković.
Photo Gallery is available here.