CIRSD Launches its new Program on International Law
In a world characterized by a growing number of humanitarian crises, heightened insecurity, rising inequalities, and increasing threats against international law, CIRSD remains committed to its mission of providing expert analysis and practical ideas for action. We aim to increase responsiveness to changing global circumstances, encourage a more inclusive and equitable international system, and advocate sustainable development as the foundation of the UN 2030 Agenda for Sustainable Development.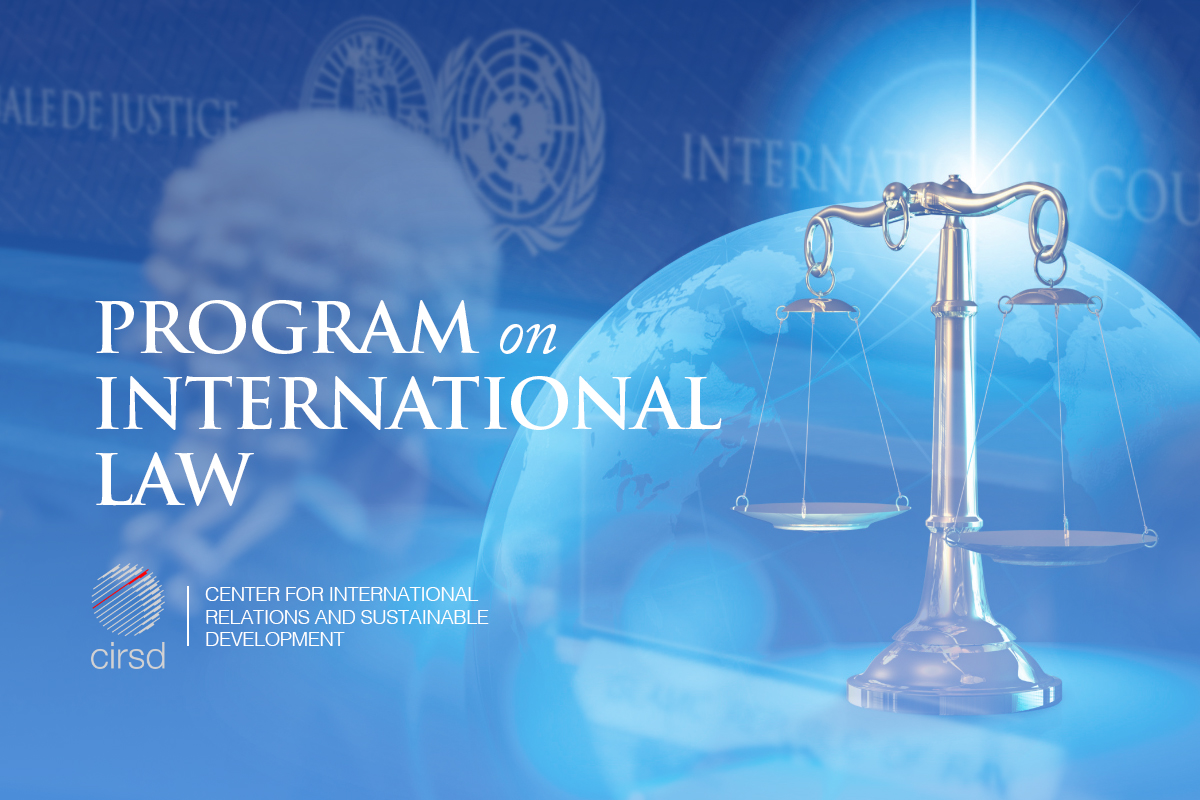 International law has served as the foundation of our post-war multilateral system, and in current times we need a strong, predictable and reliable international legal order, as a prerequisite of delivering on, inter alia, the UN 2030 Agenda and the sustainable development goals. We believe that advancing avenues that extend the reach of international law is a critical component of the quest to entrench the predictability and deepen the legitimacy of the evolving international system.
With the aim of providing insight into the international legal system and promoting better understanding of how international law comes to shape and affect global events, CIRSD is proud to launch our new Program on International Law.
The Program seeks to provide a public forum for the exchange of ideas and the dissemination of information about the ever-increasing complexities of international law. We draw on a growing network of accomplished legal experts to analyse developments in international law and propose relevant and realistic policy solutions. These new and fresh perspectives will be featured on our website and print publications, including our flagship journal Horizons, as well as events like lectures and conferences, along with fellowship and internship arrangements.
The CIRSD Program on International Law covers a broad range of core topics associated with international law. Current focus areas include: International Criminal Justice, Human Rights and Humanitarian Affairs, and International Law and New Technologies.
Interested in writing for us?

CIRSD encourages submissions from legal professionals and scholars to offer their own unique perspective. For more details, please contact Ms. Ana Prokić - Director of the Program on International Law, via her email address: [email protected]