CIRSD President Visits Qatar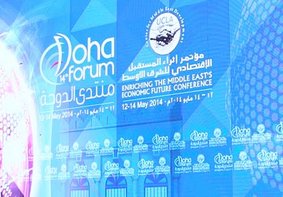 CIRSD President Vuk Jeremić has completed his visit to Qatar.
As a guest of the Qatari government, Mr. Jeremić participated in the 14th annual Doha Forum and the 9th Doha Conference on Enriching the Middle East's Economic Future.
The Doha Forum is one of the region's most important high-level annual events, featuring globally-influential speakers from the world of international politics.
Topics of discussion during this year's Doha Forum included building democracy in the wake of the Arab Spring, human rights protection in light of contemporary conflicts and crises, creating more sustainable energy infrastructure, strengthening regional stability, and expanding the zone of free trade in the Middle East and beyond.
Accompanying Mr. Jeremić at the Doha Forum was CIRSD Senior Fellow Mr. Damjan Krnjević Mišković.