Day Two of the Advanced Course on International Relations
The second day of the Advanced Course on International Relations started with an inspiring lecture by Ralph Langner on the role of information technologies in contemporary international relations. Langner is one of the world's leading experts on cybersecurity with more than 25 years of experience in securing large systems and sensitive information.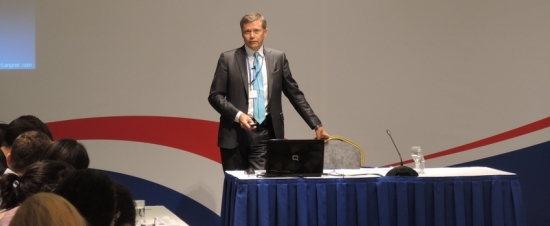 This lecture focused on existing trends and practices of cyber espionage and surveillance, as well as the safety of vital military systems and electricity networks. Langner analyzed some well-known cases of cyber-attacks on sovereign states and private companies. He explained how new technologies can affect geopolitical trends, focusing on the ways in which they can transform relations between states and corporations.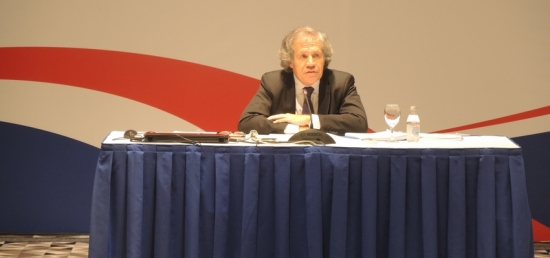 A former Foreign Minister of Uruguay and sitting Secretary General of the Organization of American States Luis Almagro delivered a comprehensive presentation on Latin America. Almagro analyzed some of the continent's geopolitical trends, speaking among other things about economic and social challenges in Latin America. He spoke about the OAS-led fight against human rights violations, poverty, and social inequality. Almagro said that Brazil plays a pivotal role in South America, while stressing the increasing influence of foreign macro-regional powers on the continent. Secretary General Almagro seized the opportunity to briefly reflect on the growing importance of the BRICS Development Bank for the entire Latin American region.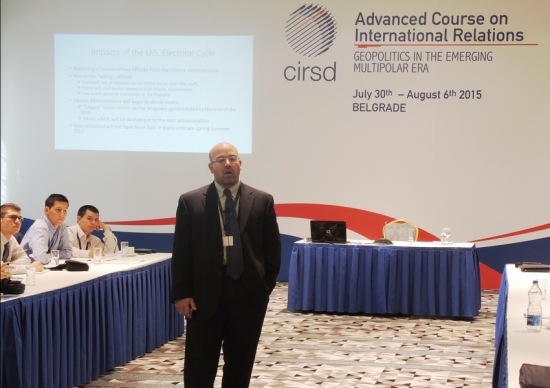 The final lecture of the day was delivered by U.S. Naval War College professor and Senior Editor of The National Interest Nikolas Gvosdev. The lecture revolved around U.S. foreign policy and the existing international order at the twilight of President Barack Obama's second term. Gvosdev analyzed some of the latest changes in global political and financial governance, saying that today's world is less predictable, and therefore much more volatile than in any other period since the end of World War II. He spoke extensively about some of the key foreign policy dilemmas of the U.S. administration, and pointed to main foreign policy issues that all 2016 presidential candidates will have to face. Professor Gvosdev also discussed the American standpoint on the ongoing crises in the Middle East and Ukraine, elaborating on a couple of different scenarios for future developments in the two respective regions.