Jeremić Meets with Chiles Foreign Minister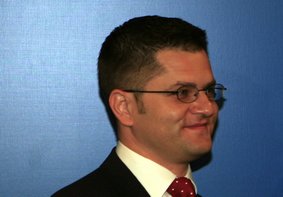 CIRSD President Vuk Jeremić met yesterday with Foreign Minister Heraldo Muñoz of Chile. The Latin American country's top diplomat reaffirmed Chile's longstanding commitment to multilateral engagement through the United Nations, underscoring his nation's firm dedication to help achieve a post-2015 agenda that equitably addresses the three dimensions of sustainable development, namely economic, social, and environmental.
In addition, Muñoz and Jeremić discussed a number of Latin American issues, including the latest developments in Venezuela.
The Chilean foreign minister also expressed his readiness to work with CIRSD on projects related to Latin America.