New Sustainable Development Strategy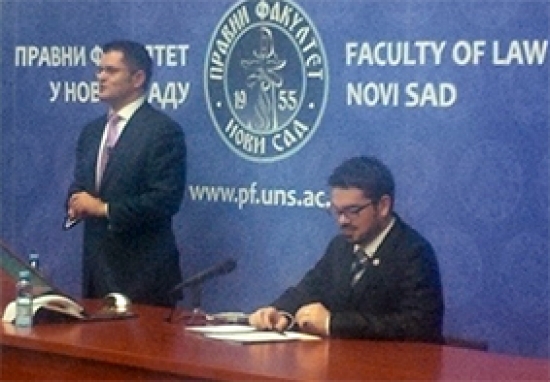 As the part of "United Nations Days" organized by the Students' Association ELSA, the President of the Center for International Cooperation and Sustainable Development (CIRSD) Vuk Jeremić delivered a lecture at the University of Novi Sad Faculty of Law.

In his lecture, Jeremić emphasized the importance of sustainable development as one of the most important global issue in the world in 2014 and 2015.

Referring to his experience as President of the 67th session of the UN General Assembly, Jeremić underlined that the world needs new sustainable development strategy, which needs to be adopted by 2015. It is of paramount importance for Republic of Serbia to be engaged in developing process of that strategy.

"Serbia needs to be a part of an international strategy for sustainable development and has to know what it wants in the decades ahead. Embracing the concept of sustainable development will be a major challenge, not only for Serbia, but also for the whole world", Jeremić said in front of a packed audience of faculty and students.