The Great Convergence - Kishore Mahbubani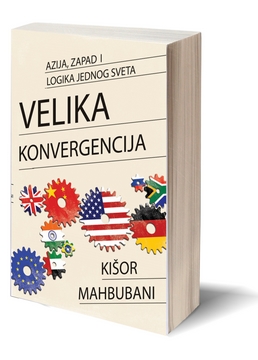 In this visionary roadmap to the twenty-first-century, Kishore Mahbubani prescribes solutions for improving global institutional order. He diagnoses seven geopolitical fault lines most in need of serious reform. But his message remains optimistic: despite the archaic geopolitical contours that try to shackle us today, our world has seen more positive change in the past thirty years than in the previous three hundred.
Financial Times"[Mahbubani's] thesis is a welcome counterweight to the more familiar gloom of political scientists. The book is rich in insight into the hurdles and pitfalls that stand in the way of international co-operation. It takes a hard-headed look at the dynamics of China's rise: the threat of conflict with a US reinvented as a Pacific power, the dangerous tensions between China and India, and the west's troubled relationship with Islam among them. But the central argument is compelling…. What is clear, though, is that west and east have still to grasp the paradox deftly illuminated by Mahbubani's call for global governance. To retain real sovereignty over their national affairs, leaders will have to share it internationally."
Fareed Zakaria, author of The Post-American World
"Kishore Mahbubani has done it again. He has written a book that is provocative, engaging, and always intelligent. He brings a crucial perspective to bear on global affairs, rooted in the rise of Asia but with an understanding of Europe and America as well. Rudyard Kipling said, 'East is East and West is West and never the twain shall meet.' But they do in this book."
Foreign Affairs"[An] eloquent and searching portrait of today's transforming global order."
* NOTICE: CIRSD only carries the Serbian-language version of this book.
Add to cart