The Great Delusion - John J. Mearsheimer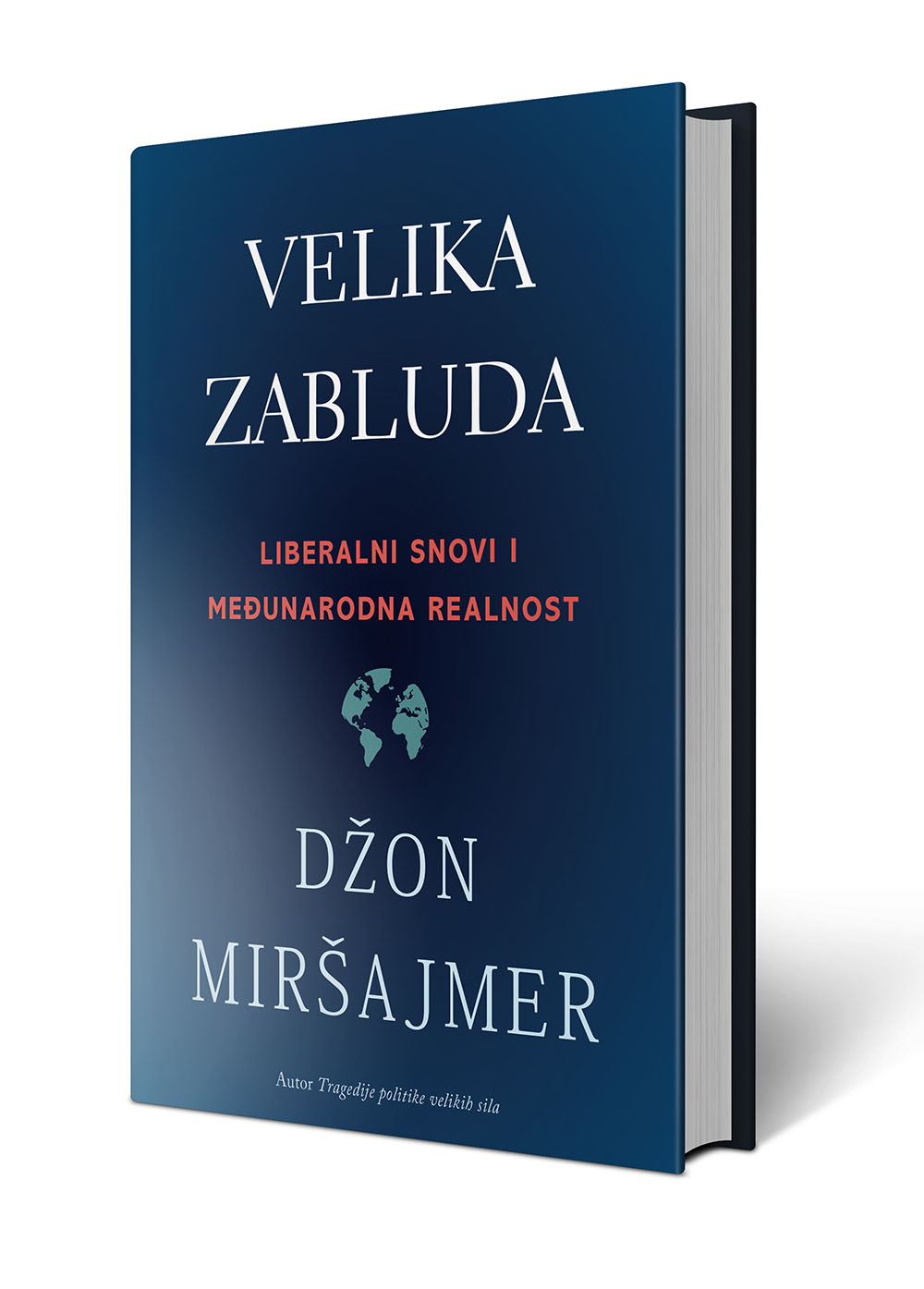 * NOTICE: CIRSD only carries the Serbian-language version of this book.
It is widely believed in the West that the United States should spread liberal democracy across the world, foster an open international economy, and build international institutions. The policy of remaking the world in America's image is supposed to protect human rights, promote peace, and make the world safe for democracy.
But this is not what has happened. Instead, the United States has become a highly militarized state fighting wars that undermine peace, harm human rights, and threaten liberal values at home.
In this major statement, the renowned international-relations scholar John Mearsheimer argues that liberal hegemony—the foreign policy pursued by the United States since the Cold War ended—is doomed to fail. It makes far more sense, he maintains, for Washington to adopt a more restrained foreign policy based on a sound understanding of how nationalism and realism constrain great powers abroad. The Great Delusion is a lucid and compelling work of the first importance for scholars, policymakers, and everyone interested in the future of American foreign policy.

"Idealists as well as realists need to read this systematic tour de force. Even if you don't agree, it will discipline your own thinking."
ROBERT D. KAPLAN, author of The Return of Marco Polo's World: War, Strategy, and American Interests in the Twenty-First Century
"This is the best of the many books that seek to explain how and why American foreign policy has gone so disastrously wrong. Mearsheimer hits the sweet spot where theory meets the chaos of today's world."
STEPHEN KINZER, author of The Brothers: John Foster Dulles, Allen Dulles, and Their Secret World War
"John Mearsheimer's The Great Delusion is policy-relevant scholarship at its best: a summation of a leading scholar's accumulated thinking about international relations theory and American foreign policy."
CHRISTOPHER LAYNE, University Distinguished Professor of International Affairs, Texas A&M University
"Liberal states have many virtues, but The Great Delusion explains, with rigorous logic and admirable clarity, why their efforts to spread their values are usually doomed to fail. Both liberal crusaders and unrepentant realists have much to learn from this compelling book."
STEPHEN WALT, Robert and Renee Belfer Professor of International Affairs, Harvard Kennedy School
CENA: 1750 dinara
*Knjigu je moguće kupiti i u radnjama Službenog glasnika, kao i na prodajnim mestima izdavačkih kuća Lagune i Vulkana.
Add to cart