A Different Kind of UN Secretary General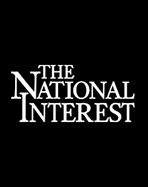 Secretary General Ban Ki-moon's final time presiding over the conclave of world leaders coming to speak in New York at the United Nations General Assembly is proving to be a disappointing, lackluster conclusion to his term in office.
President Barack Obama delivered a valedictory address that implicitly admitted that his soaring rhetoric about the benefits of a globalized world had not won over hearts and minds—either those of authoritarian leaders who have continued to put roadblocks in the path of his preferred solutions, or of voting publics increasingly inclined to entrust the responsibility for governing to nationalist and populist parties. Russian president Vladimir Putin chose not to show up at all, either to deliver an address to the UN or take the opportunity for a final face-to-face summit with President Obama.
The article's full-text is available here.