Should Baathists have role in post-IS Iraq?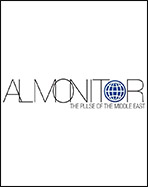 Iraqi security forces arrested Saddam Hussein's cousin Nizar Hammoud Abdul Ghani, who was one of the Iraqi president's personal guards, on Oct. 25 for his alleged involvement in the Islamic State's attack on Kirkuk on Oct. 21.
"Three of his brothers are also high-ranking officers in the [IS] organization in Al-Hawija district," the chief of Kirkuk's suburban police, Brig. Gen. Sarhad Qadir, told Rudaw. Hawija lies some 50 kilometers (30 miles) west of Kirkuk. As the inevitable defeat of IS approaches, analysts and politicians are busy discussing life in Iraq after the group. Sectarian reconciliation, political autonomy and the role of external actors such as Turkey continue to dominate the media discourse.
The article's full-text is available here.