The 4 Major Geopolitical Challenges Investors Must Face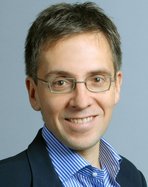 Ian Bremmer
In early September, with the North Atlantic Treaty Organization reeling from a Russian land grab just outside the alliance's borders , President Barack Obama traveled to NATO member Estonia to deliver a message to the unnerved Baltic states.
"We have a solemn duty to each other," Obama told a cheering crowd. "We'll be here for Estonia."
It took less than 48 hours for Russia to put the lie to Obama's stirring rhetoric. On the morning of September 5, armed Russian men moved across the border and seized an Estonian unterintelligence officer in broad daylight, deploying smoke bombs and jamming communications to confound the officer's backup. Two days later the officer was denounced as a spy in front of television cameras in Moscow.
The article's full-text is available on the website of Institutional investor