The Super Smart Way to Dismantle ISIS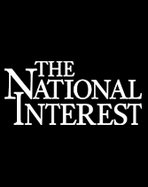 Eli Berman, Joseph H. Felter, Jacob H. Shapiro
Every week, the Islamic State (IS) makes further headlines with its ruthless behavior. Beheadings, mass executions, burnings and extreme acts of brutality are the methods of a terrorist campaign intended to cow opponents and rally potential fighters. At the same time, the group is fighting a guerilla war against Iraqi forces while engaging in more conventional infantry battles against Kurdish Peshmerga and Free Syrian Army cadres. The many tactics of IS raises the question: which type of war are we fighting against it?
President Barack Obama recently announced his strategy for stopping IS militants, presenting a draft authorization of military force. The debates about his request have used the language of traditional war – which take into account clear geographic boundaries and fully committed allies. This is misguided. There is no single front in this war and the level of our allies' commitment to the effort varies from place to place. The fight against IS is, in fact, several different wars against the same enemy, with porous fronts that only occasionally resemble contiguous state boundaries.

Therefore, finding the right strategy will require working with our allies in the Middle East to define their objectives and limitations—including an honest assessment of which territories matter enough for them to commit troops on the ground and eventually govern—and build our policy accordingly.
The article's full-text is available on the website of The National Interest