The Taliban Erases Western Gains in Afghanistan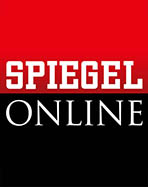 The men who charged into the city of Kunduz at 3 a.m. on Monday 10 days ago wore masks in addition to headbands emblazoned with Islamic fighting slogans, witnesses say. Most of them came from the surrounding area -- hundreds of young men between the ages of 15 and 25, armed with Kalashnikovs and rocket-propelled grenades.
The Taliban occupied the city center for 48 hours. At the important traffic circle in the heart of Kunduz, they pulled the national flag from the flagpole and raised the white banner of their so-called "Islamic Emirate ofAfghanistan" in its place.
The article's full-text is available here.