CIRSD Co-Hosts a Silk Road Panel
The Center for International Relations and Sustainable Development (CIRSD) co-hosted a panel at the Belgrade Security Forum entitled "Europe and the New Silk Road: Opportunities at Home and Beyond" on October 13th, 2016.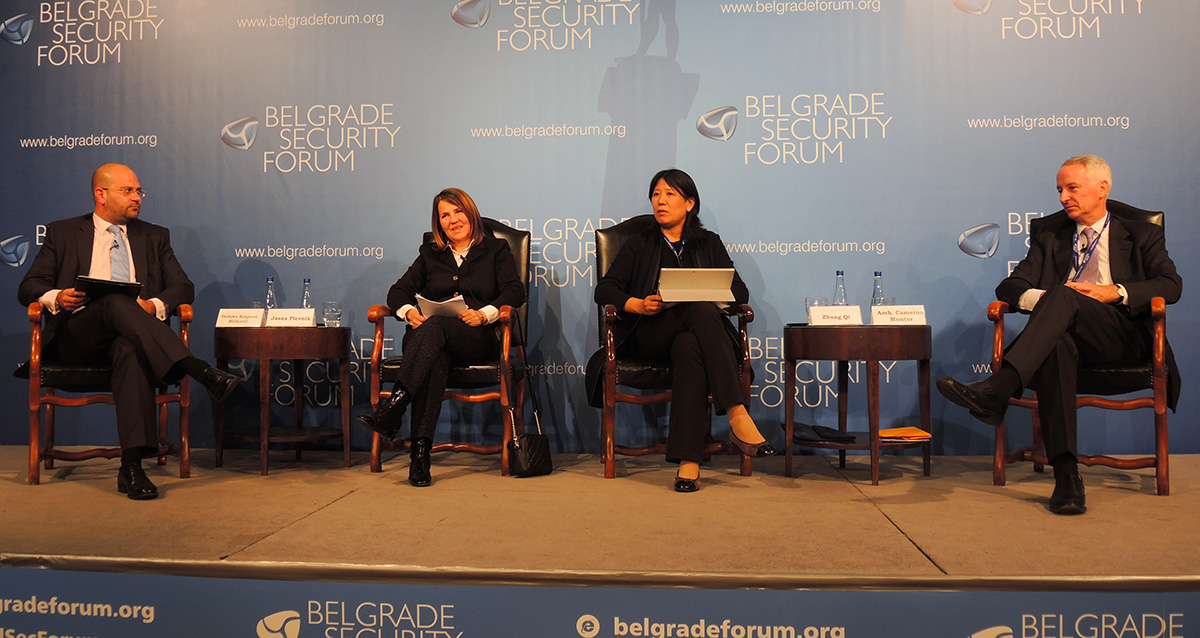 Moderated by CIRSD Senior Fellow Damjan Krnjević Mišković, the panel featured remarks by the President and CEO of the EastWest Institute and former U.S. ambassador to Pakistan and Serbia Cameron Munter, Research Fellow and Vice-Director-General of the Development Research Center of the State Council of the People's Republic of China (DRC) Zhang Qi, and Deputy Director of the Zagreb-based Geoeconomic Forum Jasna Plevnik.
At the panel's onset, Munter said that the Chinese government under the leadership of President Xi Jinping has been "much more ambitious" in advancing development beyond Chinese borders than the country's preceding administrations. Munter also noted that he continues to see the Belt and Road initiative (BRI) as a vision that aspires to concurrently solve issues at home and abroad, for it connects Chinese inland regions among themselves and creates links with the rest of the world. While he remains optimistic about BRI's goals and prospects, Munter said that the initiative could end up being a "heavy burden" for some countries. This is primarily due to those countries' "evident lack of capacity to support such an ambitious project," as well as their internal divisions, rampant corruption, and poor tradition of good governance.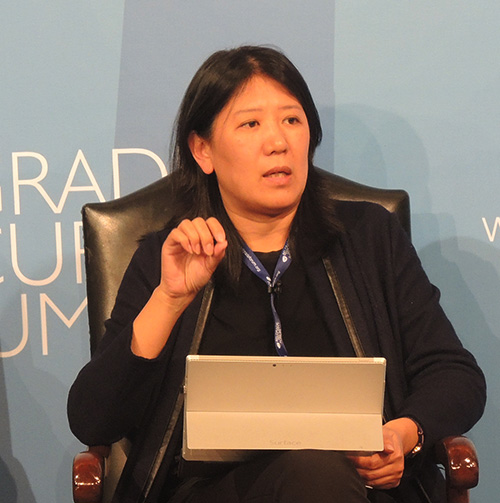 Asked to elaborate on China's core ambition in advancing BRI, Zhang Qi argued that China aims to adopt a two-way approach: one that enables the country to seize the momentum of admirable economic growth and also closes the economic gap between countries along the Belt and Road. She added that the BRI project is, in the view of China, one of trade, investment, and cooperation. This means that "Beijing has been advocating for inclusive and open cooperation, often coordinating its plans and strategies with other countries involved in the project." Moreover, Zhang Qi said that China has pursued modalities of regional, as opposed to bilateral, engagement with various actors in the project, which has resulted in the creation of varying sorts of mechanisms and platforms. As an example, she emphasized the importance of the cooperation mechanism between China and Central and Eastern European countries—commonly known as the "16+1" mechanism—arguing that such a platform has served a model of successful cooperation. In concluding her remarks, Zhang Qi noted that BRI is not an exclusively China-driven project, saying that, on average, three out of four projects within the Belt and Road are co-sponsored by other state actors.
On the topic of what makes BRI a novel project, Jasna Plevnik stated that the Belt and Road has the capacity to "advance and transform contemporary international relations" as well as globally "strengthen economic interdependence." Plevnik added that Europe is greatly invested in the success of the BRI project, arguing that such a claim is perhaps best supported by the fact that half of the EU Member States are founding members of the Chinese-led Asia Infrastructure Investment Bank. According to Plevnik, the EU's relationship with China aims to minimize risks and have BRI serve as a mutually beneficial development project. She also dismissed the notion that Europe should hold any suspicions about Bejing's initiative, pointing out that a large percentage of Chinese exports to the EU are a result of international companies doing business in China—and that many of those companies are, in fact, European.
Besides the interactive discussion, the Belgrade Silk Road panel served as an opportunity to promote Jasna Plevnik's new study, entitled "The Belt and Road Initiative and its Implications for Southeast Europe," which CIRSD had published earlier this month. The panel was attended by a number of prominent public figures, journalists, and academics.