CIRSD Panel: Vuk Jeremic and former Prime Minister of Pakistan discuss relations between China and the United States
The Center for International Relations and Sustainable Development organized a panel entitled "The New Great Game – Eagle meets Dragon" on April 17th 2019, in Belgrade. The discussion about US-China relations featured Vuk Jeremić, the president of CIRSD, and Shaukat Azis, former Prime Minister of Pakistan.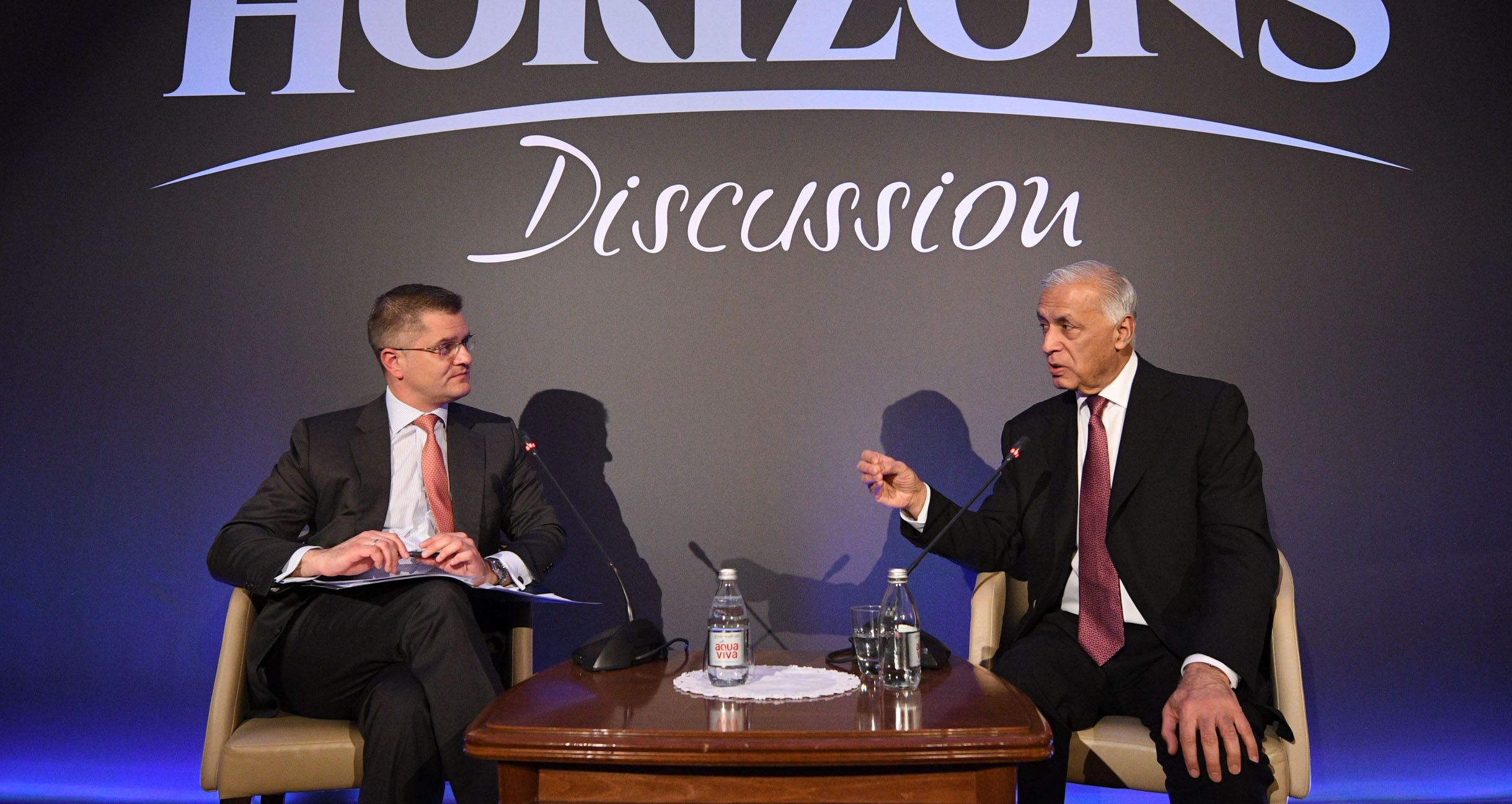 The event also served as a launch of the latest issue of CIRSD's flagship magazine Horizons. Some of the authors from this special double edition are Professor Jeffrey Sachs, former Prime Minister of Australia Kevin Rudd and Foreign Minister of Malaysia Saifuddin Abdullah.
After the keynote conversation, a discussion panel entitled "What's next for the Balkans" was held. Moderated by CIRSD President Vuk Jeremic, the discussion featured Djordje Vukadinovic, Member of the National Assembly of the Republic of Serbia and Editor of Belgrade based magazine New Serbian Political Thought, and Zoran Cicak, member of the Ohrid Group.
During the first panel, Jeremic noted that it has never been easy when the world power number two starts getting close to the world power number one, asking if, due to this, we now live in a cold war.
Aziz replied that there is no doubt that there are different power centers in the world. "If we are talking about the cold war between the giants of the world, there is enough elements that there is a cold war going on. It never ended. The degrees varied, but sometimes they are in love, sometimes they are upset with each other. It is a love-hate relationship. Love because on certain issues, like North Korea, there has been a very good dialog and we have seen some results out of it. So that is a positive development. On the other hand there is tension – regarding trade and other things", he explained.
He emphasized that in international relations, countries deal with each other not necessarily on principles, but on deeds. As an example for this, he described how America's relation toward Pakistan changed from being undesirable to favorite guests.
"When 9/11 happened, we were the flavor of the month, all of us were invited to Washington, because we became the center of what was to be the major change in diplomacy in that part of the world. We were needed – for peace."
Commenting on the Belt and Road initiative, he expressed his belief that it represents an exercise in connectivity in the world. "The basic premises of the initiative is that if we get better connectivity – we will get prosperity", he said.
In his opinion, the US opposes Belt and Road, because it sees it as a potentially dangerous initiative that could change the world balance. He however underscored that China does not have imperial ambitions to control the world.
Shaukat Aziz is a member of CIRSD Board of Advisers, as well as several other boards and of various commercial and non-profit entities around the world.
He served as Prime Minister of Pakistan between 2004 and 2007, following five years as its Finance Minister and thirty years at Citibank. As Executive Vice President, he held several senior management positions in Citibank including being head of institutional banking for Central and Eastern Europe, the Middle East and Africa and later for Asia Pacific, and finally Chief Executive of Citibank's Global Wealth Management Business.
During the discussion panel entitled "What's next for the Balkans" Jeremic noted that Serbia is ruled by a "schizophrenic conglomerate" consisting of people like Prime Minister Ana Brnabic, Misa Vacić and Vojislav Seselj.
"The extreme populist right won in Serbia in 2012. After that, it threw on a liberal robe, among other robes it covered itself with", said Jeremic.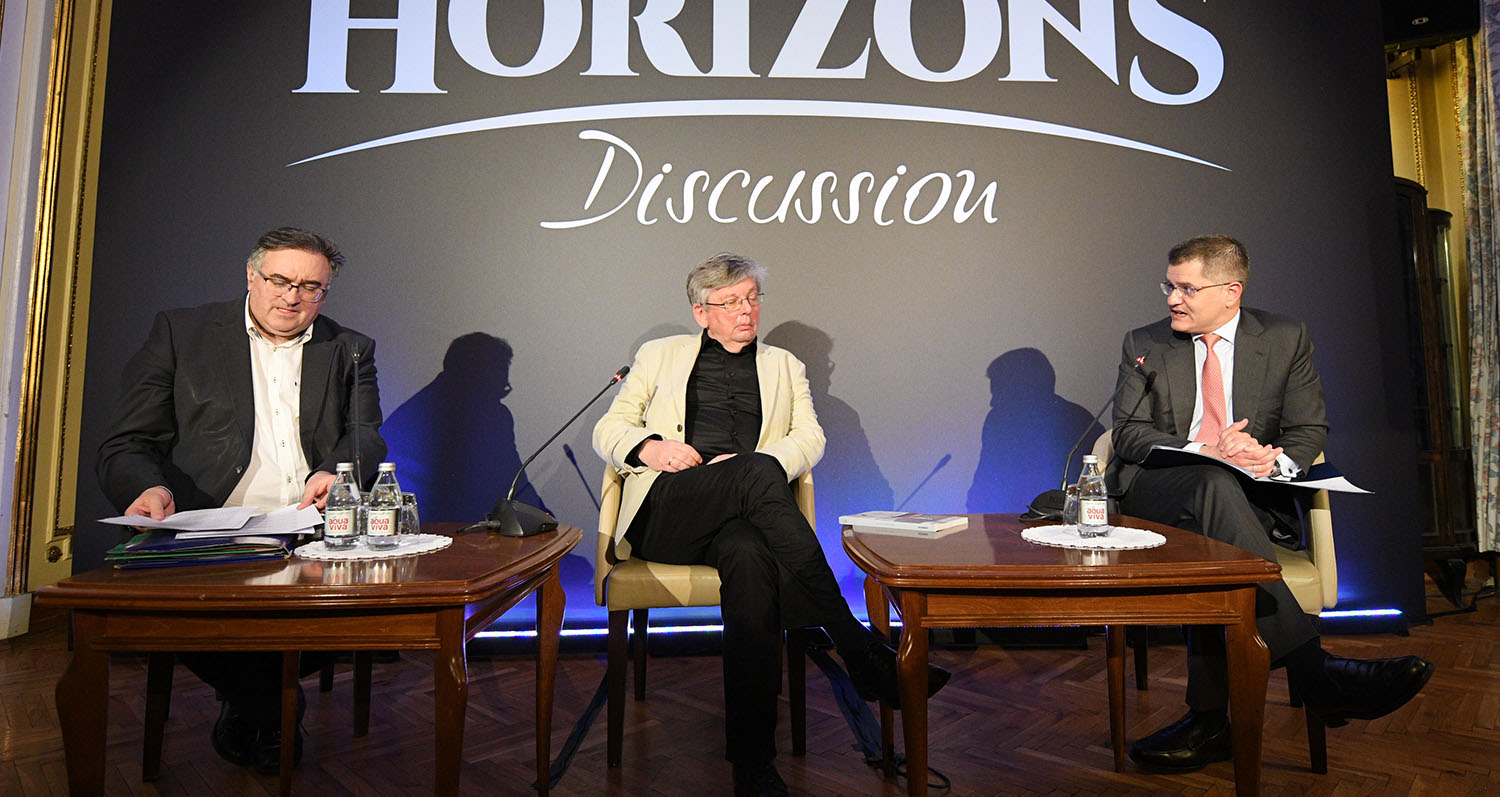 Responding to Jeremic's question why great powers, Russia and the West, show a high degree of tolerance towards the current regime in Serbia, the two interlocutors agreed that this impression of an existing support for Vucic is created as a result of propaganda led by the regime in Serbia and that such an image is being created in Belgrade for the domestic public.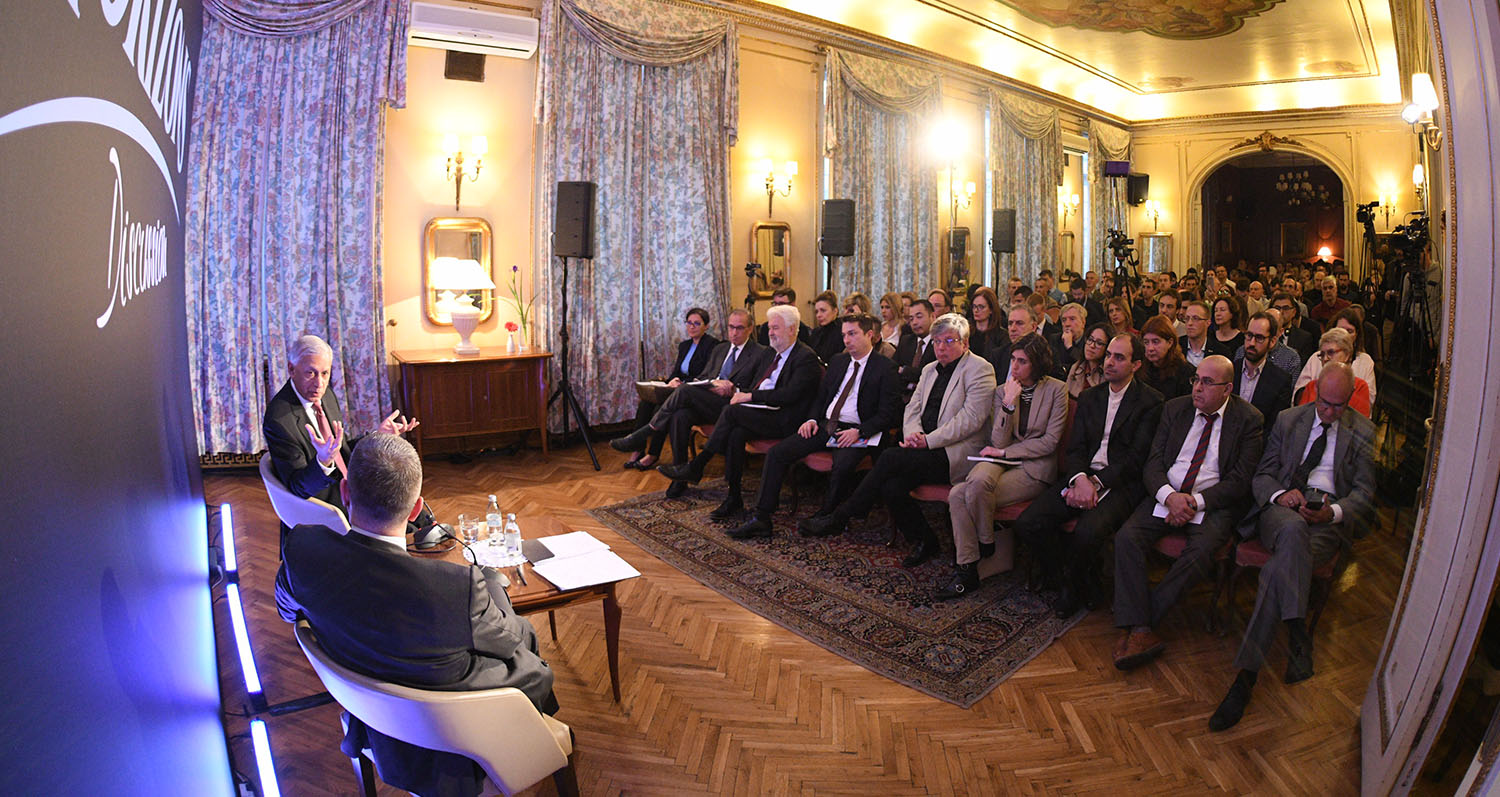 Asked about whether the United Nations will have Pristina as a new member in 2020, and whether Serbia will become an EU member in 2029, Vukadinovic and Cicak responded negatively. Vukadinovic added that it is more likely Serbia will become a member of NATO, because the North Atlantic Alliance has proven to be a "a more robust player than the EU".
The event was attended by numerous ambassadors, diplomats, professors, journalists, politicians, and public figures.
--------------------------------
CIRSD was launched in 2013, right after Vuk Jeremic's term ended as the President of the UN General Assembly. It was founded with the idea of making Belgrade a center of European excellence in understanding the complexities of world politics. CIRSD has organized discussions in Belgrade, New York, Beijing, London, Paris, Istanbul and other parts of the world, mentioning some of the world's most highly renowned think tanks that CIRSD has partnered with – International Institute for Strategic Studies (IISS), Harvard University, the French Institute for International Relations (IFRI), the Center for American Progress in Washington, the Development Research Center (DRC) of the State Council of China.