Day Five of the Advanced Course Wraps up
The fifth consecutive day of the Advanced Course on International Relations was marked by lectures on Africa and the Arab world, as well as an interactive session with CIRSD President Vuk Jeremić.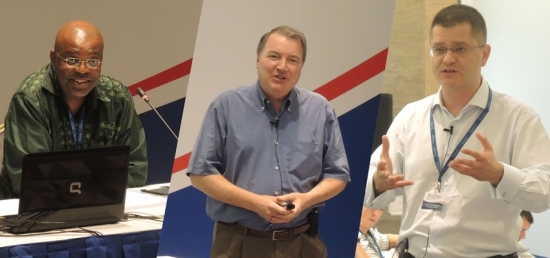 Special Adviser to the South African Foreign Minister Eddy Maloka spoke about the main challenges for Africa in the 21st century. He reflected on the genesis of creation of the African Union, and it's current course of action in international relations. Maloka elaborated on African views of the International Criminal Court as well as the role of the BRICS on the international scene. He also spoke about the key weaknesses of African states, but reflected on the enormous potential that still needs to be put to use through building stronger African institutions, infrastructure and regional cooperation.

The director of the Center for Middle East at Northeastern University Denis J. Sullivan talked about the trends and tumults of the Arab world. He stressed the importance of recent developments in Egypt and Syria and described the scope of the Syrian crisis as enormous, focusing on its negative effects on many of the world's regions. Among other things, Professor Sullivan explained some of the roots and causes of the ongoing conflict in Yemen.

The final portion of day five featured an interactive discussion of the course's participants with CIRSD President Vuk Jeremić. He reflected on key international events and trends, and assessed their implications for the region of Southeast Europe.