Diplomacy in the 21th Century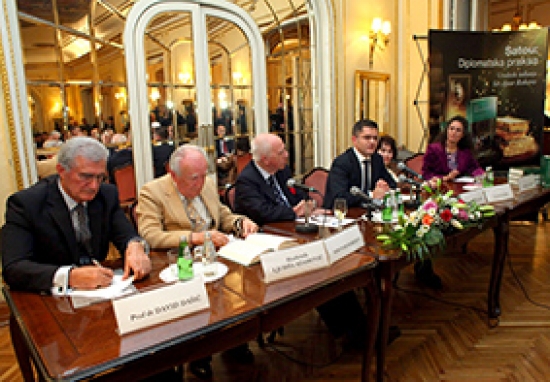 Vuk Jeremić, the President of the Center for International Relations and Sustainable Development (CIRSD), participated in the launch of the serbian translation of the sixth edition of "Satow's Diplomatic Practice", edited by the former British Ambassador to Serbia, Sir Ivor Roberts.
Jeremić said that the way in which countries, particularly smaller states such as Serbia, understand and communicate with the world, will depend on whether this will be a century of prosperity for them, or one filled with difficulties.
"My experience in the world of diplomacy, my experience in UN 2012 and 2013, is that one who does not know how to communicate in one's surroundings, not only in one's immediate neighborhood but globally, will face serious obstacles" said Jeremić underlining importance of education for future diplomats facing the challenges of the 21st century.
The President of CIRSD thanked Sir Ivor for including some experiences of Serbian diplomacy from the period 2007-2012, as well as the solutions Serbia chose to implement during that time.
During the launch, Professor David Dašić and Academic Ljubiša Jovanović emphasized the importance of this kind of diplomatic textbook. The director of publishing for the Serbian edition is Miodrag Zarić.