Final Day of the Advanced Course on International Relations
The final day of the Advanced Course on International Relations was marked by intensive sessions on global challenges for the coming decades.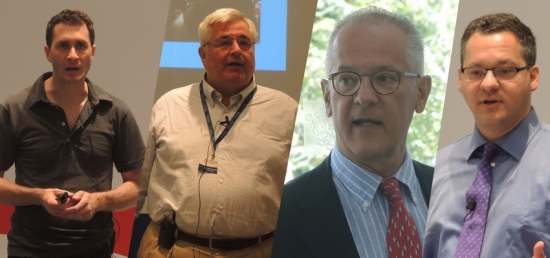 American hi-tech investor and director of LiveRamp data onboarder Auren Hoffman delivered an exciting presentation on the ways in which the world might change in the next 100 years. He spoke about increasingly evident technological advances and how these might affect foreign policy and international labor market.

The Director and President of Rendon Group John Rendon held a lecture on America's view of the world, and the role the U.S. should play in the era of multipolarity. Rendon spoke extensively about development of new technologies, migration, nuclear proliferation, and climate change. He indicated that recent developments on the international scene have initiated a number of new evolutionary courses in U.S. foreign policy.

Senior Vice-President of the German Marshal Fund of the United States Ivan Vejvoda gave an inspiring address that focused on the possibilities for regional cooperation in the Balkans. The lecture also reflected on transatlantic partnerships and U.S.-EU relations, and was followed by a question and answer session centered on EU prospects for the Balkans.

Executive Director of Perseus Strategies Jared Genser discussed legal struggle for securing the freedom of expression in some of the world's regions. He enumerated a list of his most famous cases featuring prisoners of conscience around the globe and elaborated upon available means to fight them.

The working part of the final day's sessions was followed by a graduation ceremony.