GTH 2021 - Discussion with Mr. Changpeng "CZ" Zhao, Founder and CEO of Binance
Dear CIRSD friends,
You are invited to one of the biggest International Relations events of the year!
Global Town Hall 2021 (GTH2021) is a full day discussion of current affairs, where the world's top political, business and intellectual leaders connect with global citizens.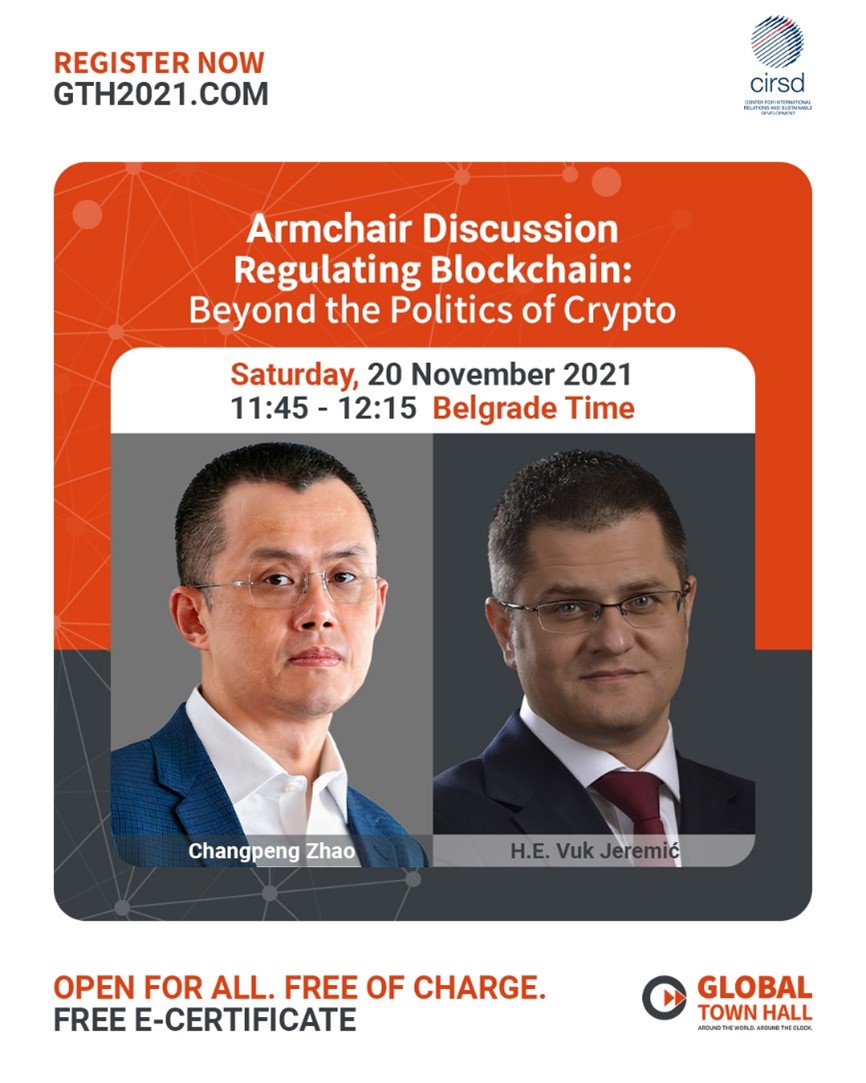 We are thrilled to announce that one of the sessions of the GTH2021 will be hosted by CIRSD and moderated by our president Mr. Vuk Jeremic.
Our guest speaker will be the famous crypto entrepreneur and billionaire "CZ", Mr. Changpeng Zhao, Founder and CEO of Binance,
the world's leading blockchain ecosystem and the largest cryptocurrency exchange in the world.
Apart from our session, there will be a lot of other prominent speakers joining the event. You can check the full agenda here: https://www.gth2021.com/conference-agenda
This global event will be held on Saturday, November 20th, carrying out over several time zones.
Our session will start at 11:45 AM, Belgrade Time.
Register yourself at www.gth2021.com and share this with your contacts!

Registration is FREE OF CHARGE and E-CERTIFICATE of participation is provided!