Jeffrey Sachs and Vuk Jeremic on Geopolitics
The Center for International Relations and Sustainable Development (CIRSD) and the weekly news magazine "Vreme" co-organized a panel entitled "Geopolitics of confusion: How long can it last?" on June 26th, 2018. Held in the Metropol hotel in Belgrade, the discussion featured Vuk Jeremić, the president of CIRSD and People's Party, and Jeffrey Sachs, one of the most influential living economists and University Professor at Colombia University.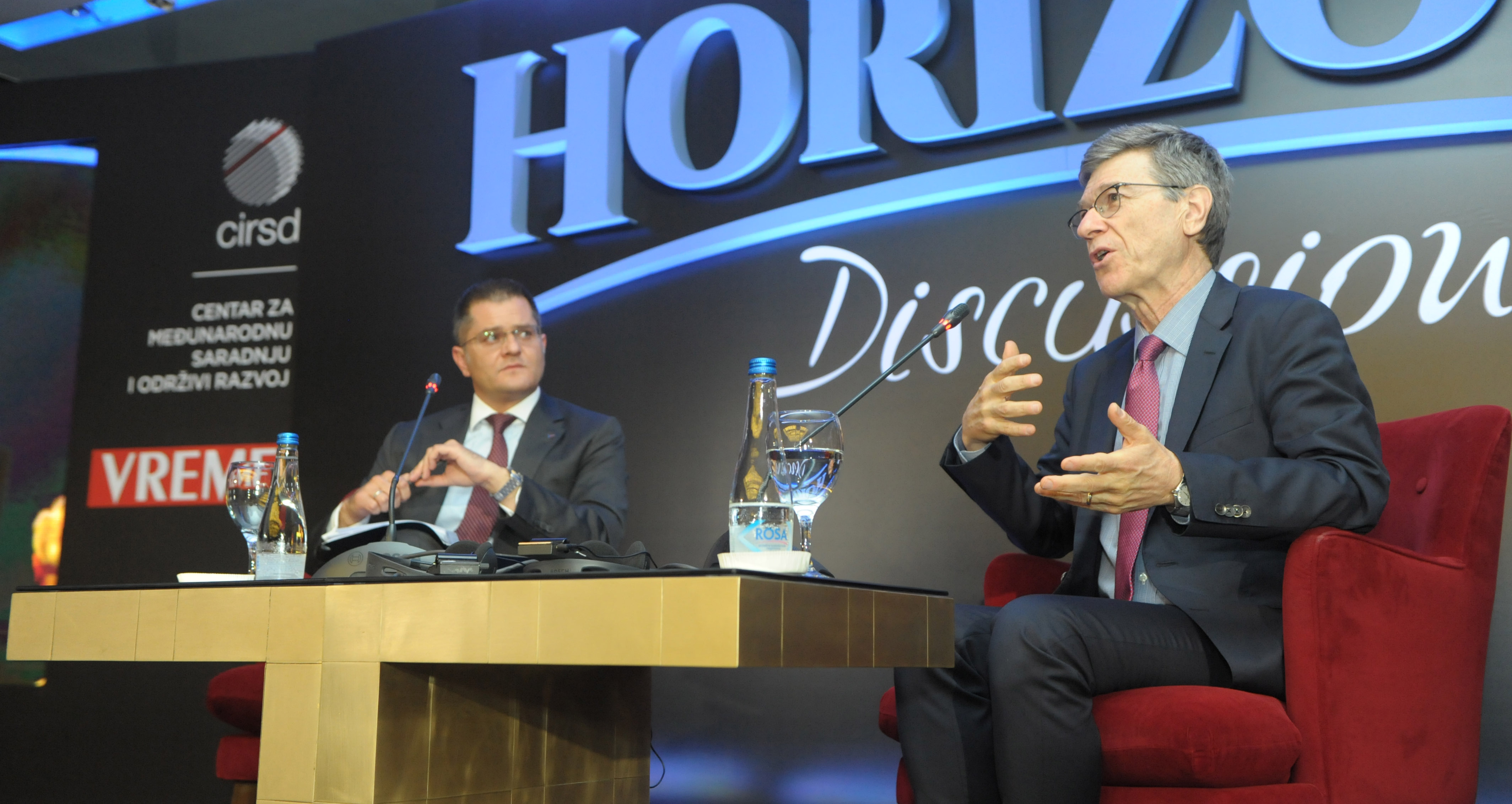 The panel was attended by more than 600 guests, including numerous ambassadors, diplomats, professors, journalists, politicians, and public figures.
During the discussion, Sachs said that he has always been opposed to bombing or inducing regime change as a foreign policy of the United States intended to force political decisions. He emphasized that he preferred diplomacy, and respected diplomats such as Vuk Jeremić.
"Diplomacy is the grown-up way, and bombing someone is the playground way, except doing it in the sandbox, you kill people. So, that's the big difference", he added.
Sachs noted that the situation in countries such as Iraq, Syria and Libya has deteriorated considerably after US military interventions, while Afghanistan has now been at war for 40 years.
Answering a question from the audience regarding his role as an economic adviser, Sachs underscored that he always believed that two things were necessary when a county is in a crisis – internal reform and external help.
;
"My main message is – you need help if you are in a crisis. And my main message to the outside world about a country in crisis is – be nice. If your child is having a crisis because they misbehaved, I personally do not believe you punish, and punish them alone, without giving some space for a chance for a recovery. If a country is misbehaved and falls into crisis, I do not believe that the moral judgment is – you did terribly, go to hell."
Reflecting on the economic trajectory of China, Sachs called it a "technology powerhouse" pointing out that the biggest anxiety in the US was the fact that China will become a technology leader, not just a technology user.
"As long as China was assembling iPhones, that was ok. But when China said – we are going to be leaders in artificial intelligence, robotics, semi-conductors, we are going to be producing the electric vehicles that you are going to be driving, we are going to be leaders in renewable energy – that's when all the lights started flashing in the US establishment. How dare they? Who the hell do they think they are?"
"There is no reason to think of China as our enemy. The right thing to think is that China has every bit of right to live at the same living standard as the US or anyone else," he added.
In the final portion of the event, Sachs pointed out that he does not believe in such thing as a balance of power, but rather in cooperation or the accident of war.
Expressing his worries about the foreign policy of the US President, he stated that: "things could go wrong, and they should not, because the stakes are too high and the weapons are too powerful.
"If we do not have good will, we will end up with bad will," Sachs concluded.
Jeremic agreed that when it comes to leadership, this certainly applies to both big and small countries.
"Stakes are pretty high for those of us who live in Serbia, or America. But I will stop there, because I am trying to be a good host and diplomatic," Jeremic said.
During his opening remarks, Jeremic recalled that CIRSD was launched in 2013, right after his term ended as the President of the UN General Assembly. It was founded with the idea of making Belgrade a center of European excellence in understanding the complexities of world politics
"At the close of the last century, Yugoslavia descended into ferocious internal strife. And all the successor states are still recovering from the deep wounds caused by the ensuing devastation. Back then – and I would strongly argue today, as well – we failed to understand global dynamic. And the rest is history," stated Jeremic, emphasizing that, in large part, CIRSD was established to help ensure that policymakers, opinion-shapers, scholars and students understand the world better.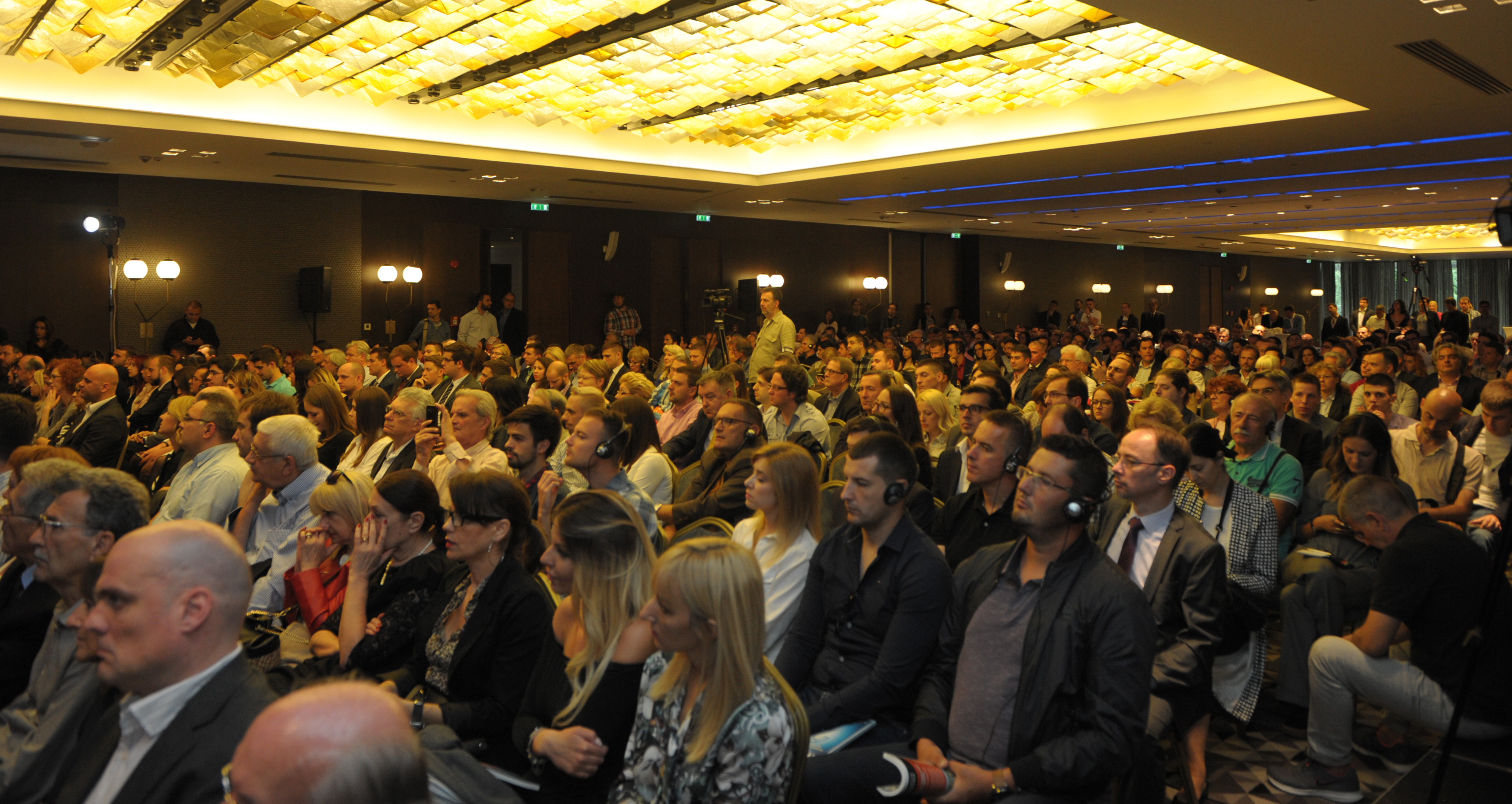 He also added that CIRSD has organized discussions in Belgrade, New York, Beijing, London, Paris, Istanbul and other parts of the world, mentioning some of the world's most highly renowned think tanks that CIRSD has partnered with – International Institute for Strategic Studies (IISS), the French Institute for International Relations (IFRI), the Center for American Progress in Washington, the Development Research Center (DRC) of the State Council of China. The two most recent events in Belgrade featured CFR President Richard Haass and Australia's former Prime Minister Kevin Rudd.