Jeremić Addresses Washington Elite
The President of the Center for International Relations and Sustainable Development (CIRSD) and Serbia's candidate for UN Secretary-General Vuk Jeremić was the keynote speaker at a Washington, DC UN Secretary-General Candidates' Forum on September 28th, 2016.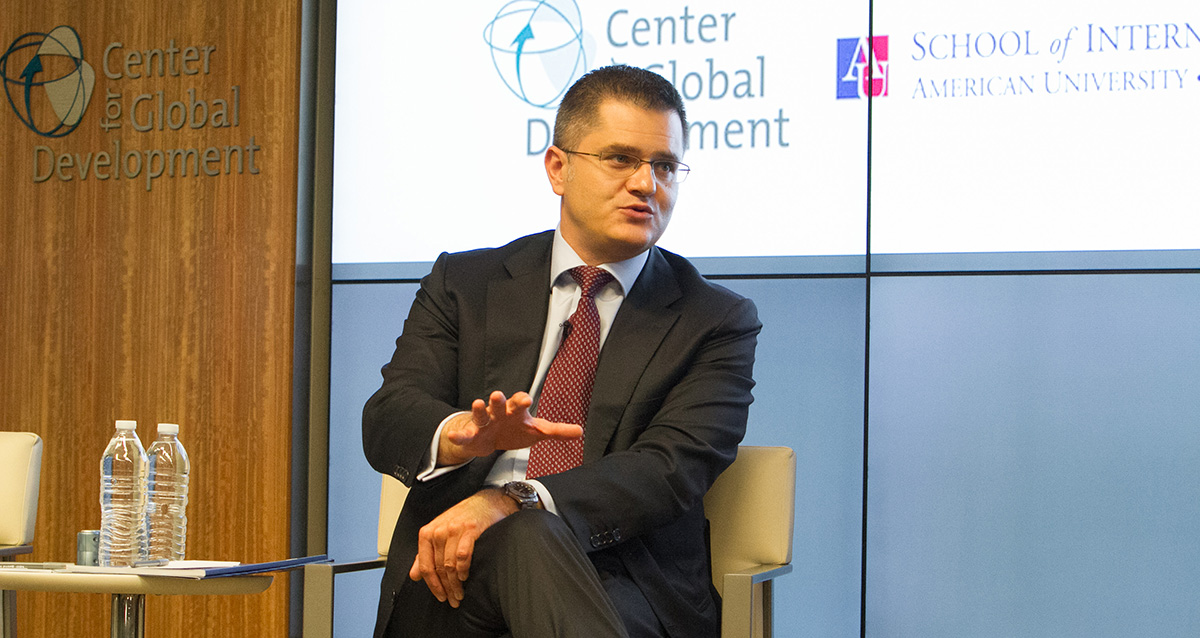 Co-organized by the Center for Global Development (CGD), the Stimson Center, and American University's School of International Service, the event was the first in a series of forums for leading candidates in the race to replace the outgoing Ban Ki-moon and was held before a capacity audience composed of influential opinion makers, U.S. administration officials and congressional staffers, journalists, think-tankers, and professors.

Assessing the current state of affairs in the United Nations, Jeremić said that "not all is well" in the organization, and that the pace of change in the world outstrips that of the UN. In his view, the organization needs to rejuvenate and devote substantial efforts in order to catch up to this trend—that is if it does not want to go out in history merely as a "great peace project of the 20th century."

In terms of plans to revitalize the UN system, Jeremić stressed that he had structured his commitments carefully, adding that with the exception of the Office of the High Commissioner for Human Rights, his 53-commitment platform proposes no other budgetary increase. He reiterated his earlier pledge to strengthen the Office of Internal Oversight Services, which would enable the organization to battle corruption more effectively. On the reform of the UN's peace and security apparatus, Jeremić maintained that the organization's peacekeepers should have "more robust rules of engagement," which should be accompanied by robust diplomacy and prevention efforts as well as intelligence sharing.

Moving on the question of implementing the SDGs, Jeremić referred to his tenure as President of the 67th UN General Assembly, saying that he is "proud to have played a part in the adoption of the 2030 Agenda." In the time ahead, the principal task of the Secretary-General will be to "tune the organization" so as to make better use of its many local branches in implementing the Agenda. He also said that such a task will be especially critical in Africa, on which many issues in the Agenda are centered.

Jeremić reaffirmed the position that "this election needs to be a defining moment for the role of women in the UN," evoking his commitment to appoint women to 50 percent of senior management positions in the UN system. In addition, he announced his plans to address the issue of women's underrepresentation throughout the entire system within five years.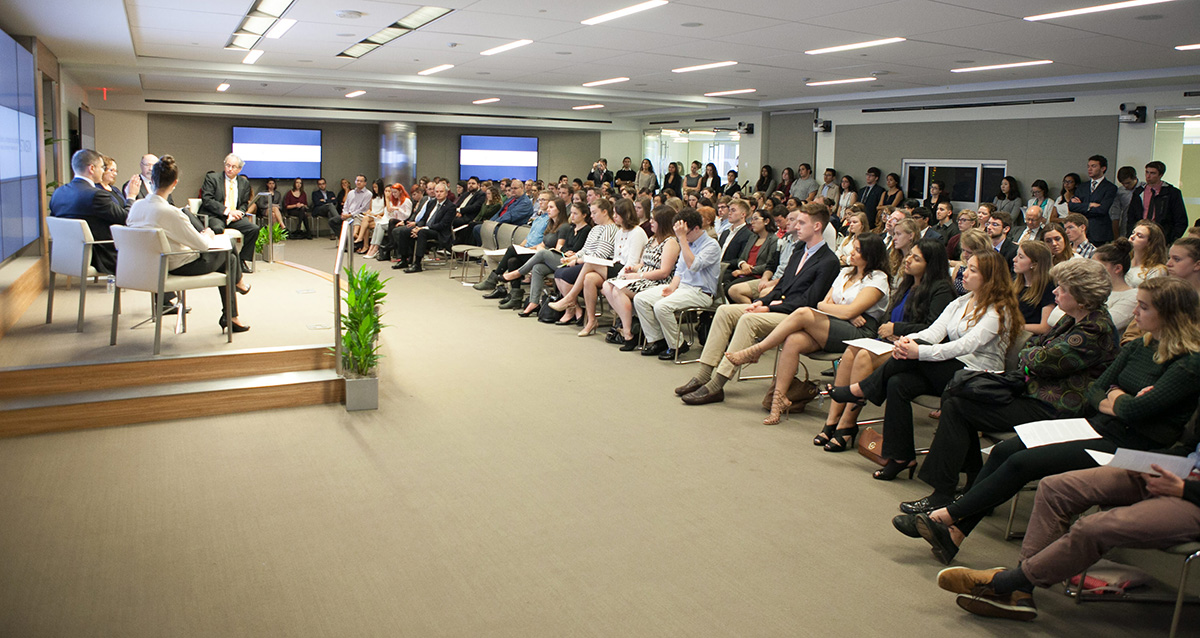 In the final section of the forum, Jeremić responded to questions from the audience. He strongly advocated for the UN to reach out for funding beyond member states, and create a more vibrant relationship with the private sector. Asked about the plans to bring the U.S. and Russia to the negotiating table in the light of recent tensions over Syria, Jeremić said that although he "remembers better days in U.S.-Russian relations," the role of the Secretary-General is not to dictate the state of relations between great powers, but rather to be more personally present and help facilitate communication both on and behind the stage. Responding to a question on what represents the biggest challenge for the UN, Jeremić said that if one has to identify a single global challenge that the UN has to address, it would definitely be climate change. However, when it comes to addressing issues of the organization, its biggest challenge in the 21st century will be to "remain relevant."
You can watch the entire recording of the event on CGD's YouTube Channel below: