Jeremić Meets with Senior Chinese Officials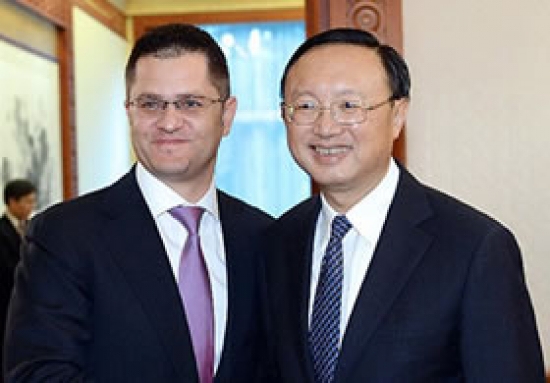 Vuk Jeremić, the President of the Center for International Relations and Sustainable Development (CIRSD), held talks in Beijing with senior Chinese officials on the eve of the Third Plenary of the 18th CPC Congress that began on November 9th, 2013.
During his stay in China, President Jeremić met with State Councilor Yang Jiechi, Mayor of Beijing Wang Anshun, and Vice-Minister of Foreign Affairs Li Baodong, exchanging views on pressing international issues.
In addition, President Jeremić held discussions with the President of the China State Council Development Research Council (DRC), Minister Li Wei, on preparations for next year's high-level UN conferences on climate change and sustainable development. Minister Li positively assessed the decision of China's senior leadership authorizing him to become a member of the CIRSD Board of Advisors. He also confirmed that he will visit Serbia next year and begin intensive cooperation with CIRSD, participating in joint sustainable development projects with Columbia University as well.
During President Jeremić's visit to Beijing, the Belgrade-based Viva Vox a cappella choir gave a memorable concert in the Great Hall of the People. The concert was jointly organized by CIRSD and China's Ministry of Culture. During the performance, the Viva Vox sang several songs in Chinese, receiving standing ovations from the audience.