Jovanović Spoke at the Regional Youth Leadership Forum
The Program Director of the Center for International Relations and Sustainable Development (CIRSD) participated in a panel entitled "The Future of Transatlantic Relations" at the Regional Youth Leadership Forum 2016.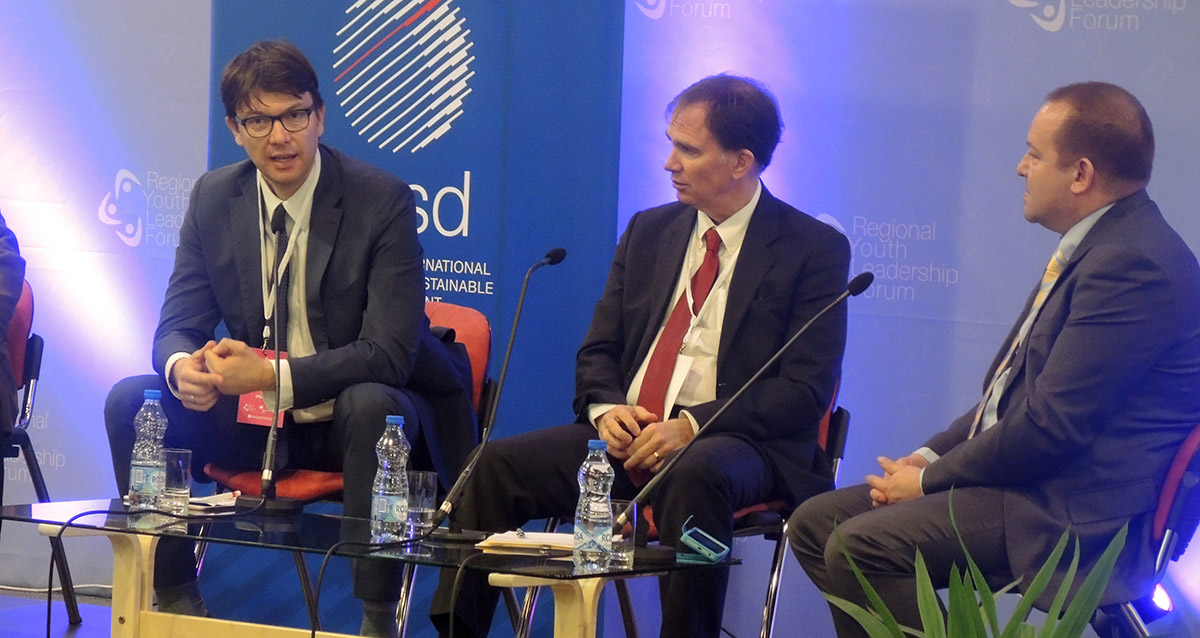 Jovanović spoke of the potential ramifications of Brexit and the election of Donald Trump in the United States for transatlantic relations. He said that the emerging trend of economic protectionism and the implied international isolationist sentiment on both sides of the Atlantic do not favor the strengthening of the transatlantic relationship.
Besides CIRSD Program Director, the panel featured remarks by Deputy Chief of Mission at the U.S. Embassy in Belgrade Kurt Donnelly, Scientific advisor and Former President of Italy's International Affairs Institute Stefano Silvestri, and Former National Security Advisor to the Romanian President Iulian Fota. The panel was moderated by Deputy News Editor at the Radio Television of Serbia Bojan Brkić.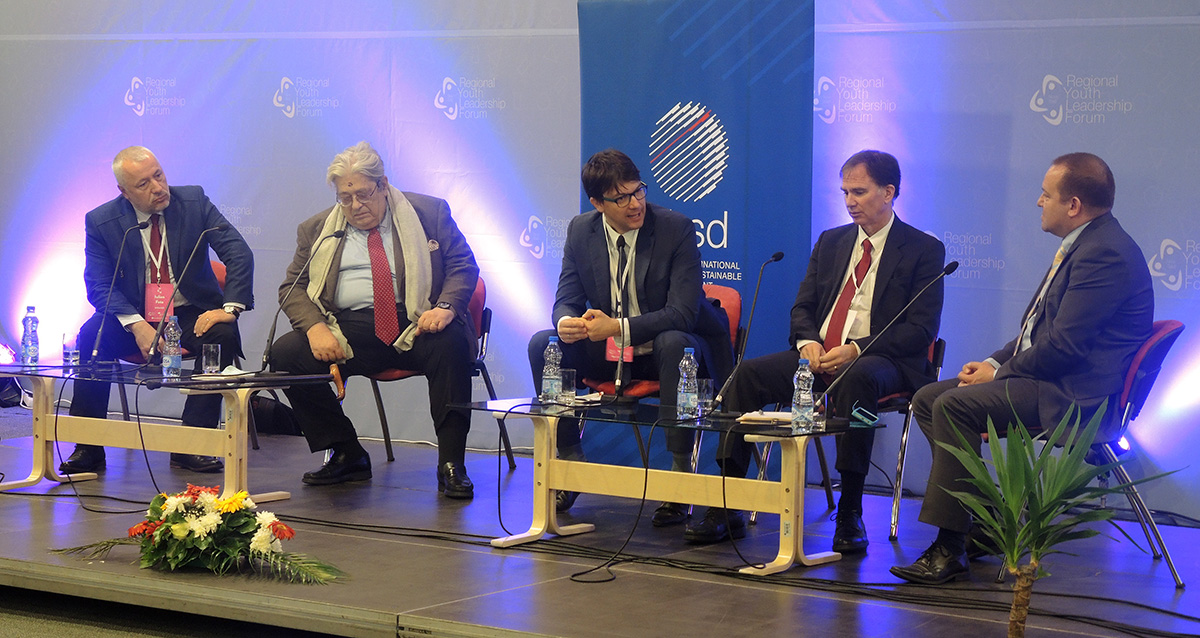 The audience was comprised of more than 200 participants and socially active young professionals from the Balkans and the EU.
The Regional Youth Leadership Forum was organized by the Novi Sad Office of the European Movement in Serbia, European Fund for the Balkans, and the Belgrade Fund for Political Excellence. The event was also supported by CIRSD. The Forum is dedicated to fostering dialogue among young professionals from the Balkans and the EU, covering topics such as Brexit, the future of the EU, the strengthening of the extreme left and right in Europe, tensions in West-Russia relations, the migration crisis, and the implications of U.S. elections to transatlantic relations.