65 years of military spending: Trends in SIPRI's new data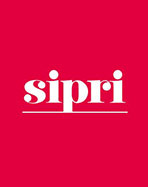 Today, SIPRI is launching its new extended military expenditure data—free to download from our website—with consistent data going back as far as 1949.
It may seem curious that, although SIPRI has published military expenditure data almost since its creation, starting with data from 1950 in the very first SIPRI Yearbook of 1969/70, for the past 20 years or so we have only been able to provide data going back to 1988. Varying methodologies meant that we could not guarantee consistency between data collected before 1988 and data collected after 1988, and so no meaningful comparisons between these data sets could be made. Until now.
Regional military spending trends in the data
This blog post looks at the major regional trends in military spending that are uncovered by the new data. For definitions of regions, please see the regional coverage webpage.
The article's full-text is available here.