After the Battle for Mosul, get ready for the Islamic State to go underground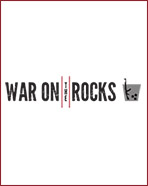 Recent on-the-ground reports from Northern Iraq, as well as statements from senior U.S. and Iraqi commanders, clearly telegraph the next phase of the ongoing campaign against the Islamic State: the battle to retake Mosul. As Iraqi forces, backed closely by U.S. advisors, prepare for the imminent clearance of the strategic city, they should heed the lessons learned from previous efforts to wrest control of Mosul from the Islamic State. When facing a major clearance operation, the group has often managed to go "underground" rather than fight a conventional military force head on. This age-old insurgent technique enabled the Islamic State's predecessor, the Islamic State of Iraq (ISI), to surviveyears of robust, sustained U.S. and Iraqi counter-terrorism operations in Mosul from 2004 to 2009 and re-emerge when U.S. forces left the city in 2010.
As clearance operations get underway in Mosul, the Islamic State will likely replicate this approach, deactivating and dispersing its military units and reinforcing its intelligence, security, administrative, and financial groups. The coalition of Iraqi and U.S. forces must anticipate this adjustment, and prepare to execute a deliberate campaign targeting Islamic State "enabler" elements, which may operate just under the radar of coalition and Iraqi forces, but in plain sight of the all-important civilian population. If the coalition does not do this, the group could survive yet again – maintaining its stranglehold on Mosul through extortion, intimidation, and assassination only to resurface there once coalition forces shift their focus elsewhere.
The article's full-text is available here.