Al-Qaeda Slaps Around Rival Jihadis, Takes Full Control of Idlib City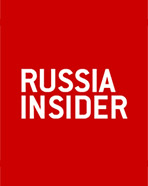 The question of which is the strongest rebel group in Syria has been answered. It's Syrian al-Qaeda or Hayat Tahrir al-Sham (HTS).
The two largest Syrian rebel groups, Tahrir al-Sham and Ahrar al-Sham have clashed, and continue to clash, in numerous places in the main rebel-held territory in Idlib province in north-western Syria.
Additionally, everywhere Tahrir al-Sham is scoring decisive victories with Ahrar forced to retreat. Over the weekend HTS wrestled full control of the previously divided rebel capital, Idlib. HTS also wrestled control of the key Bab al-Hawa border crossing with Turkey, and forced a number of Ahrar companies in less important locations to flee to Turkey or switch allegiances.
This isn't so much a fight to the death as a clash to show who is boss. But if so HTS has staked a very convincing claim as the only viable leader of Syria's Islamist rebellion.
The article's full-text is available here.