Austria far-right candidate Norbert Hofer defeated in presidential poll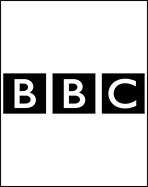 Far-right candidate Norbert Hofer has lost Austria's presidential election.
On Facebook, he described himself as "infinitely sad" and congratulated Alexander Van der Bellen, former head of the Greens, on his victory.
Mr Van der Bellen, 72, won with about 53% of the votes - a projection, as postal ballots are still being counted.
Although the post is ceremonial in Austria, the poll had been seen as a sign of how well populist candidates might do elsewhere in Europe.
Mr Van der Bellen called the result a vote for a "pro-European" Austria based on "freedom, equality and solidarity".
Referring to the Austrian flag, he said a "red-white-red signal of hope and change, a red-white-red signal today goes from Austria to all the capitals of the European Union.
The article's full-text is available here.