Colombia government, rebels sign revised peace agreement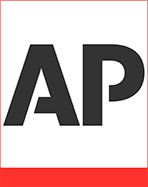 BOGOTA, Colombia (AP) — Colombian President Juan Manuel Santos signed a new peace agreement with the country's largest rebel movement on Thursday, aiming to end a half century of hostilities.
Santos and Rodrigo Londono of leader of the Revolutionary Armed Forces of Colombia, signed the 310-page accord at Bogota's historic Colon Theater — nearly two months after the original deal was rejected in a referendum.
After signing, they clasped hands to shouts of "Yes we could!"
Thursday's hastily organized ceremony was a far more modest and somber event than the one in September where the two men signed an accord in front of an audience of foreign leaders and United Nations Secretary General Ban Ki-Moon.
The new accord introduces some 50 changes intended to assuage critics led by still-powerful former President Alvaro Uribe. They range from a prohibition on foreign magistrates judging crimes by the FARC or government to a commitment from the insurgents to forfeit assets, some of them amassed through drug trafficking, to help compensate their victims.
But the FARC wouldn't go along with the opposition's strongest demands — jail sentences for rebel leaders who committed atrocities and stricter limits on their future participation in politics.
In an act of protest, members of Uribe's political party are considering a boycott of next week's scheduled debate in Congress on ratifying the agreement, accusing the legislature of disobeying the constitution. They're also threatening to call for street protests to denounce what they say is a "blow against democracy."
"The government preferred to impose itself in a way that divides Colombians instead of a national pact that would bring us together," Uribe's Democratic Center party said in a statement Wednesday.
The lack of broad support for the accord will make the already-steep challenge of implementing it even tougher.
The article's full-text is available here.