Death of a Jihadi Dream: The Battle of Mosul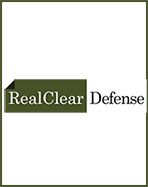 Situated in the fertile plains of northern Iraq, Mosul finds itself in close proximity to the site of the legendary Battle of Gaugamela, where over 2,000 years ago Alexander the Great broke through Darius III's wall of chariots and seized an empire. After surviving countless wars and falling under the control of various kings and empires throughout history, this ancient city located at the heart of the Cradle of Civilization would go on to become the epicenter for manufacturing and mingling cultures in modern Iraq – a thriving metropolis composed of a diverse population of nearly 3 million residents.
It was in Mosul where, in July 2003, Saddam Hussein's sons Uday and Qusay were killed in a ferocious shootout with U.S. troops. From 2004 to 2008, most of the history-rich city found itself enveloped in the barbaric atavism of al-Qaeda in Iraq (AQI) before having the savage Sunni insurgency repressed by U.S., coalition, and Iraqi forces. However, in December 2011, U.S. troops were withdrawn from the country, and with the Maliki Shiite government in Baghdad continuing with its disastrous sectarian policies, an even darker, rebranded version of AQI was approaching the revered city like a sandstorm on the horizon. By June 2014, hundreds of ISIS's masked jihadists raced toward Mosul in their machine gun-armed pickup trucks and conquered the city with astonishing ease. From then on Mosul served as the genocidal terrorist army's crown jewel in the Iraqi half of its self-styled caliphate.
The article's full-text is available here.