Honking Horns Hail the Liberation of Mosul From Islamic State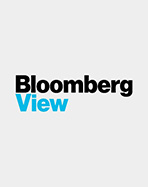 Soldiers cleared explosives from Mosul's historic quarter after its liberation all but ended Islamic State's presence in Iraq, three years of occupation that left a trail of human misery and devastation that could cost $100 billion to rebuild.
Power and water supplies will be restored in the first phase of a 10-year program to rebuild Mosul, much of which was reduced to rubble during nine months of fighting, Planning Ministry spokesman Abdul Zahra Al-Hindawi said by phone on Monday. But in a sign of the immense challenges ahead, he estimated that reconstructing all areas of Iraq that fell to Islamic State would cost at least $50 billion, and maybe double that amount. Iraq wants to hold a donor conference in Kuwait by early next year.
"The government is intensifying efforts to restore life in the destroyed areas," Mudher Saleh, economic adviser to Prime Minister Haider Al-Abadi, said by phone. Islamic State -- which was welcomed in parts of western Iraq as well as Mosul by some Sunni residents angered by economic neglect and mistreatment by security forces -- will look to use any disenchantment once families return to destroyed communities to "incite riots again," he said.
Abadi declared Mosul's liberation in a visit to the ravaged city Sunday. The victory marks a major blow against Islamic State, whose leader Abu Bakr al-Baghdadi made his first speech as self-proclaimed caliph from one of the city's mosques in 2014.
The article's full-text is available here.