Impact evaluations in fragile states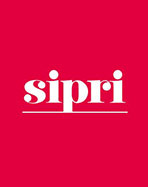 In 2015 over $131 billion was spent in official development assistance, an increase of nearly 7% compared to 2014. Similarly, humanitarian aid grew by 11% in real terms to $13.6 billion. However, there is little evidence to suggest that this money is spent on peacebuilding interventions that work—particularly in fragile environments.
To obtain more evidence over the success (or failure) of such interventions, organizations need to conduct impact evaluations. An impact evaluation measures the outcomes—both intended and unintended—of an intervention and compares them to what the outcomes would have been had the intervention not been implemented. In peacebuilding programmes, impact evaluations have four main advantages: they help provide data in conflict environments; they serve as 'programming by example' for further project designs; they help prioritize the needs and objectives of policies or interventions; and they develop the epistemology of peacebuilding.
Despite their importance, conducting rigorous impact evaluations is often a luxury that many commissioners, and thus development, humanitarian and peacebuilding programmes, cannot afford due to a lack of vision, budget and time, especially within fragile settings.
The article's full-text is available here.